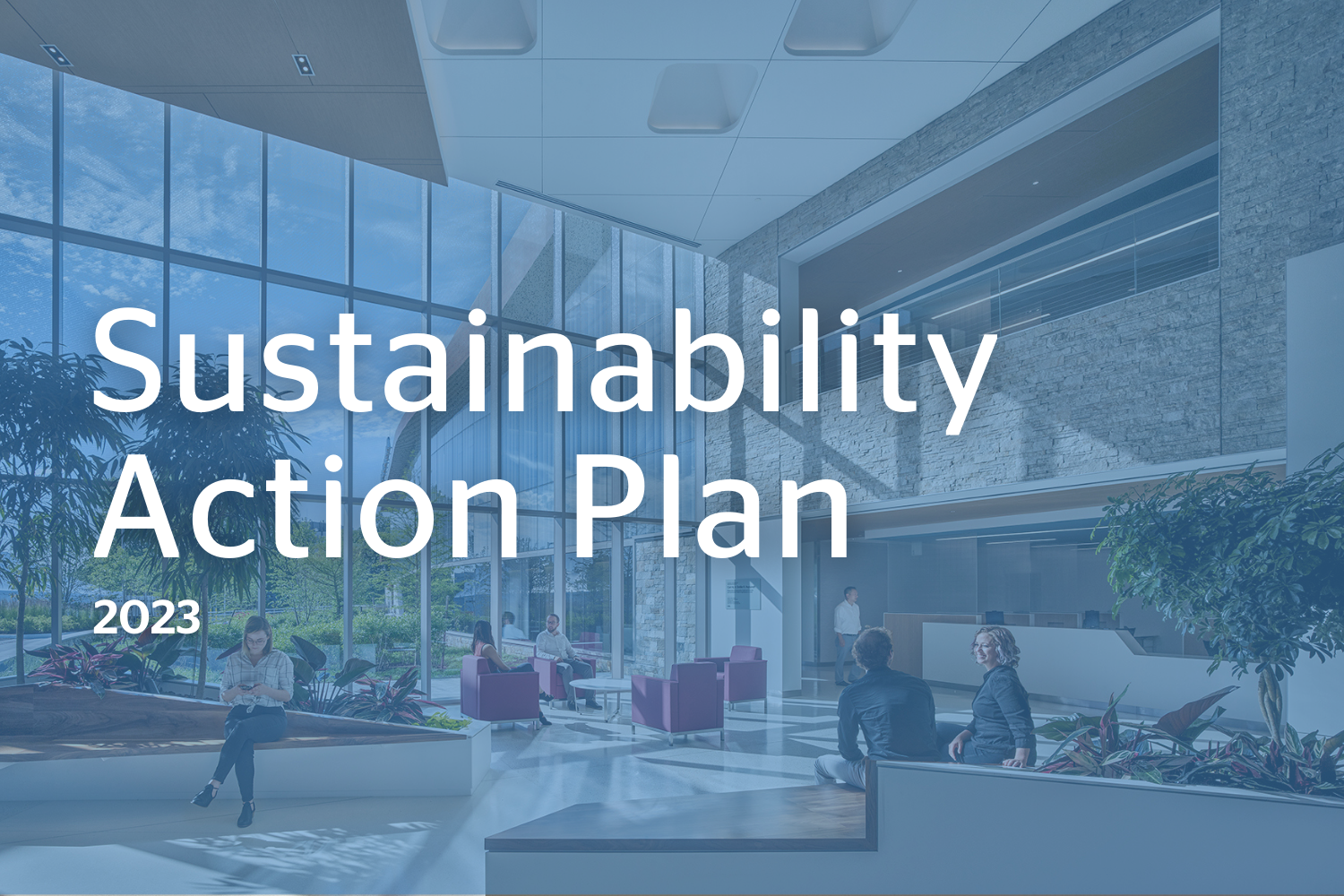 EwingCole Unveils Sustainability Action Plan
At EwingCole, we understand that the built environment has a tremendous impact on our future. It's no secret that designing and constructing projects with sustainability in mind is important, which is why we've created our Sustainability Action Plan (SAP). Our SAP outlines our design processes and accountability strategies as they align with our firm mission and values.
This plan will also serve as a platform for us to communicate these values to both our clients and peers and encourage positive change in the built environment. With this SAP, we set our sights on building a regenerative future, framing our accountability for making significant improvements, and staying focused on the core principles of sustainability – equity, environment, and economy.
What it Contains
Our SAP is built upon our four sustainability commitments – AIA 2030 Commitment, AIA Materials Pledge, SE 2050 Commitment, and MEP 2040 Commitment.  It includes an action plan, timeline, and targets for each commitment individually, as well as overarching goals that support all four commitments together. The expansion of sustainability leadership and education to guide these efforts is also embedded in the plan. The SAP includes our first steps to understand the deeper connection between equity and sustainability while also setting the stage for our next steps and future updates.
How We Will Use It
Internally, our SAP provides direction and benchmarks for current and future projects.  Establishing these benchmarks allows us to start each project with a common set of holistic goals. We will also use the SAP to track our progress by market and region, recognizing the variety of locations and building typologies.
Externally, this SAP broadcasts our values and commitments to future employees, current and future clients, and anyone interested in mutual collaboration toward a better-built environment. We encourage everyone to read EwingCole's SAP, available on our website and in the link below. We hope that sharing our SAP with the broader design community and our clients, will help advance this important work and inspire others to take meaningful action.