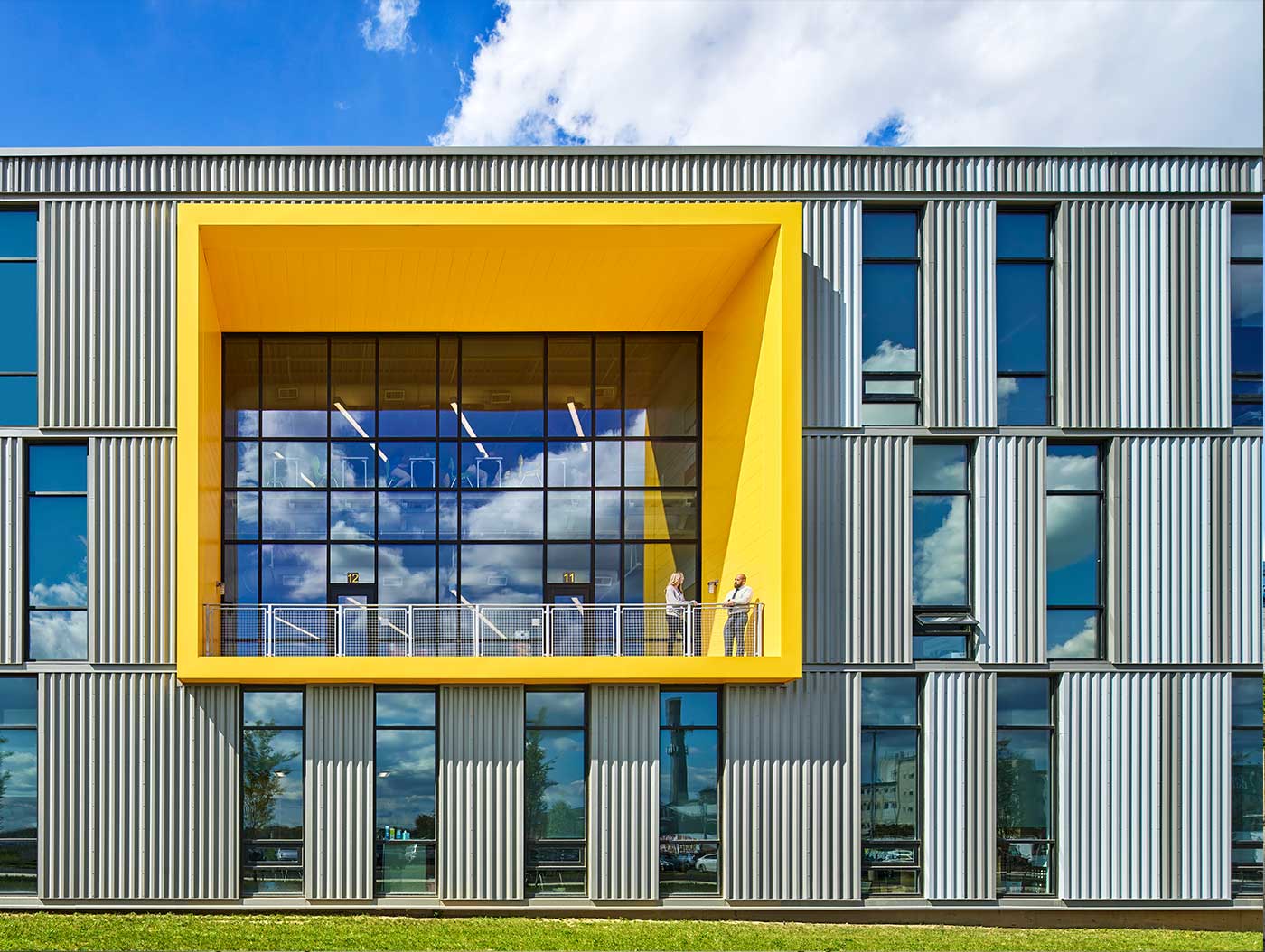 13 Nov

A New kind of Schoolhouse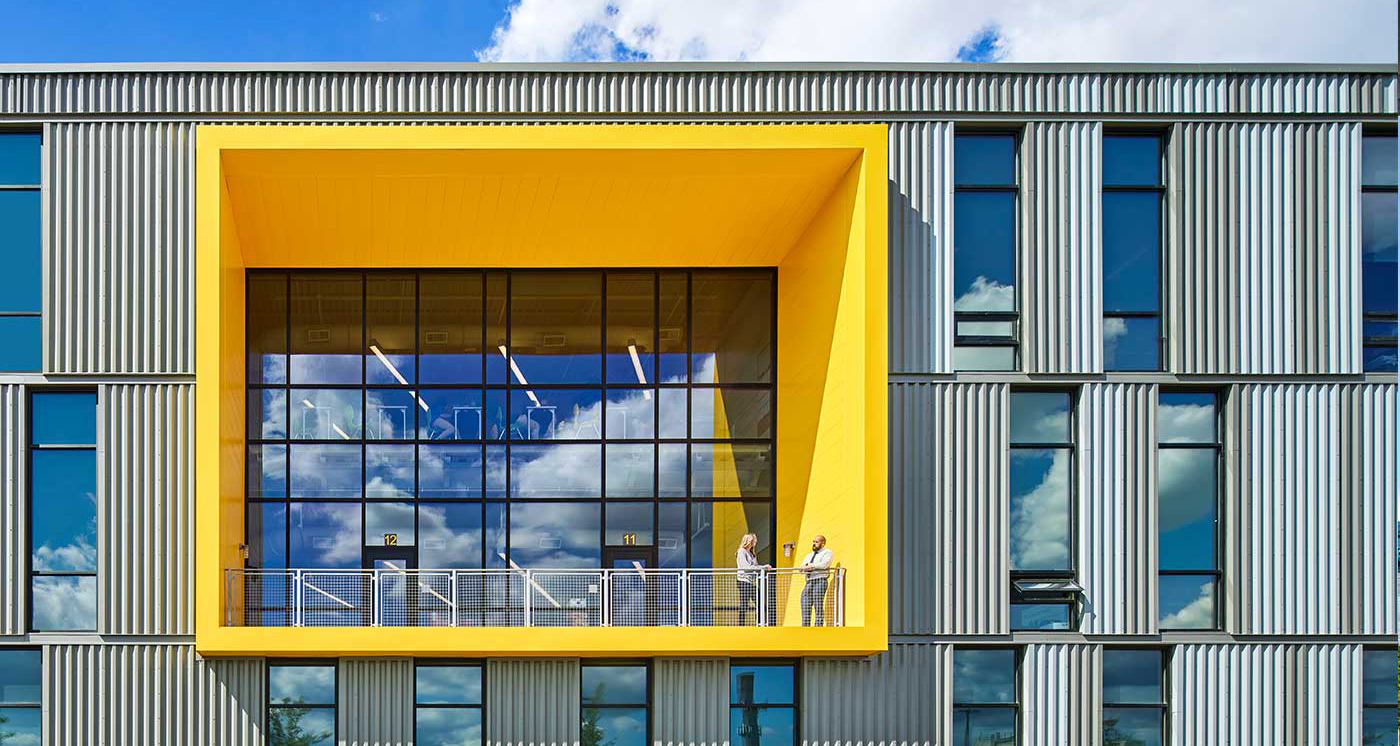 MaST Community Charter School opens Two Cutting-edge Philly Campuses
The new MaST II Community Charter School – Tacony and the renovated MaST III bring modernized education facilities to Philadelphia.
PHILADELPHIA, PA (September 2019) – MaST Community Charter School, recognized for its unique educational approach which incorporates art and robotic design into a science, technology, engineering, and math curriculum, has officially opened its MaST II and MaST III campuses. The first phase of MaST II Tacony houses 600 students from throughout the Philadelphia region in roughly 30 classrooms, complete with specialized learning spaces to accommodate a modernized STEM education program, while MaST III supports 900, K-5 students.
"With thousands of applications, we felt it necessary to design a campus for growth and development in an education market looking for new and exciting practices," said MaST Community Charter School CEO, John F. Swoyer III.
The design and construction phases of both locations were conducted simultaneously and overseen by EwingCole Executive Vice President Keith Fallon. The Philadelphia Inquirer's Inga Saffron noted "the quality of the new designs ups the game for public education in Philadelphia."
Designed by local architecture, engineering, and interior design firm, EwingCole, MaST II sits on the former site of Tacony Iron Works, the company that cast the William Penn statue atop Philadelphia City Hall. This site provides unique options for expanded curriculum and extra curriculars outside the normal educational boundaries.
"It was important to MaST that the design both celebrated the history of the site while maintaining the high-quality education space their students, parents, and staff have come to expect," Andrew L. Donaldson-Evans, AIA, LEED AP design principal at EwingCole. "We worked closely with administrators and staff to make sure that we hit the mark in terms of their vision for the project."
The structure's exterior lies in stark contrast to the surrounding brick and mortar industrial warehouses. Made up of silver corrugated metal panels with golden yellow composite metal
paneling articulating a large balcony, doorways, and windows, the exterior design references maritime commerce and pays homage to the site's industrial history. Floor to ceiling windows on the building's southeastern side provide a full view of the Tacony-Palmyra Bridge and a sprawling green lawn with access to the river-side Kensington & Tacony river trail and athletic fields.
"The building itself is flanked by both warehousing and light manufacturing, so we took the maritime component, due to its proximity to the river, and the industrial history and came up with the notion of shipping containers as inspiration," said Donaldson-Evans.
The design's shape and exterior materials were also an inventive solution to design challenges. Budgeting and infrastructure, like electrical easements and flood plains, forced designers to minimize costs and adjust the design in real-time without sacrificing quality.
Recognizing those challenges, designers simplified elements of the structure and proposed phasing construction. Each of the rectangular forms will be arranged to provide easy access for multiple users and create courtyard spaces for elementary play and school-wide outdoor learning, while the engineering systems are left exposed as a means of using the building itself as a teaching tool.
"The new schools are big steps in expanding the reputation of the MaST Schools," said Swoyer. "The students will be able to have an extensive campus that includes multiple amenities that can help enhance learning and expand the activities on the campus."
* * * * * * *