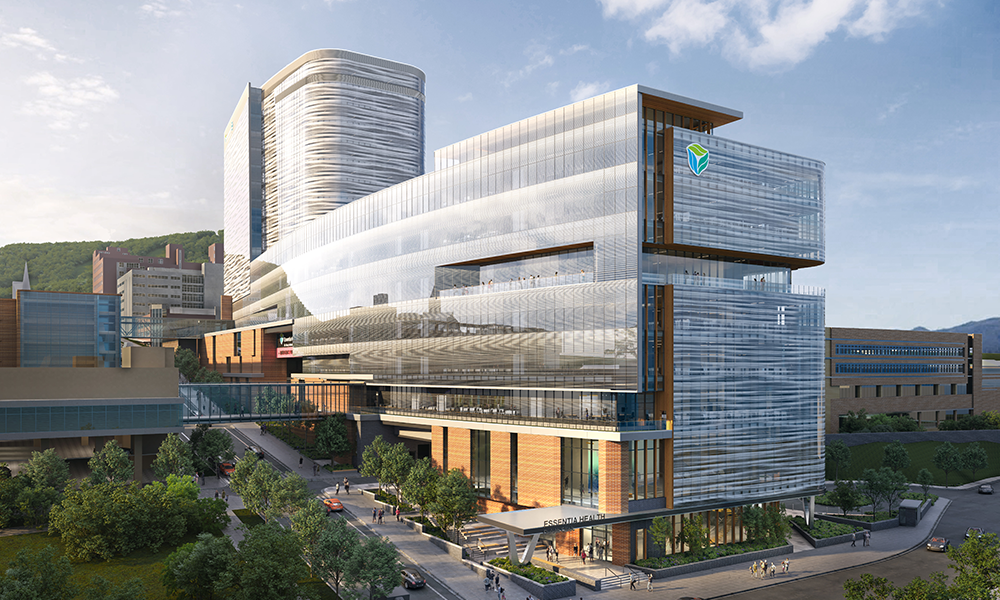 14 Jun

EwingCole Incorporates Biophilic, Patient-Centric Design at This Duluth Hospital

Posted at 21:35h

in

Press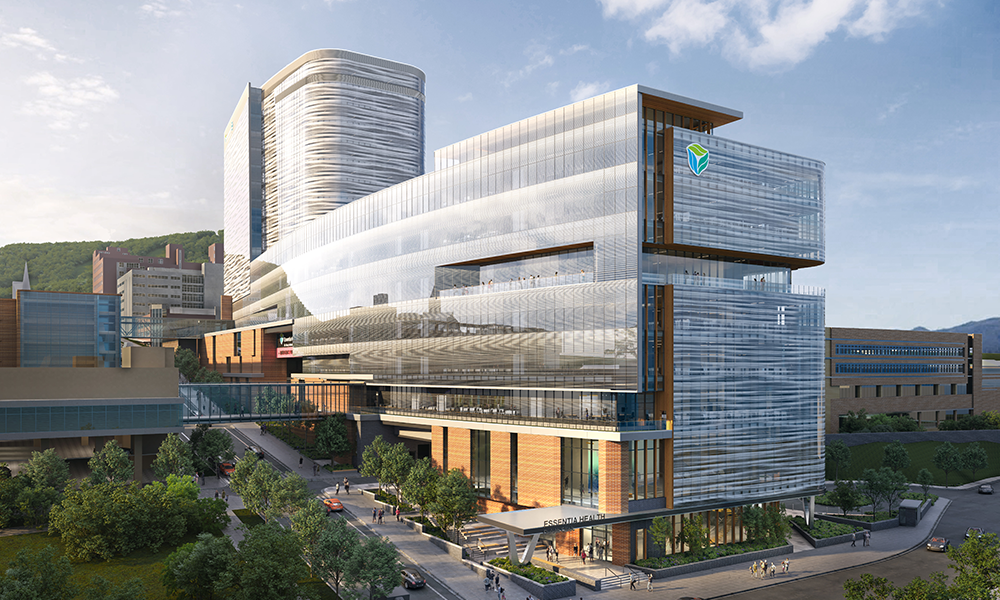 EwingCole Incorporates Biophilic, Patient-Centric Design at This Duluth Hospital
When Essentia Health partnered with EwingCole to design its new hospital in Duluth, Minnesota, they presented them with a monumental task: revolutionize the health care delivery system in northern Minnesota with a facility that invigorates a local economy and supports a growing health care need across the region.
An expert in health care design and no stranger to large-scale, commercial, and sustainable projects, EwingCole's design team envisioned a facility that supports increased patient volumes as well as the natural fabric of the surrounding environment. After in-depth exploration, planning, and discussions with stakeholders from staff and administrators to community members and patients, the design team developed a high-performing hospital with an aesthetically modern, streamlined design that weaves into the fabric of the surrounding landscape and urban layout.
At 950,000 square feet, the $800 million Vision Northland (VN) spans several city streets and consolidates critical health care services, creating innumerable opportunities for Essentia Health. Positioned on the banks of Lake Superior, the building's interior and exterior design is inspired by both the natural and urban textures of Duluth. The exterior brick along the building podium mimics the surrounding neighborhoods, while the patient tower exterior fritted glass resembles the fog rolling off the lake. Inside, its patient-centric interiors are designed to foster positive patient outcomes with natural materials and nature-focused imagery and by consolidating critical care components such as adaptable inpatient rooms, procedure rooms and OR platforms, and flexibly planned outpatient spaces.