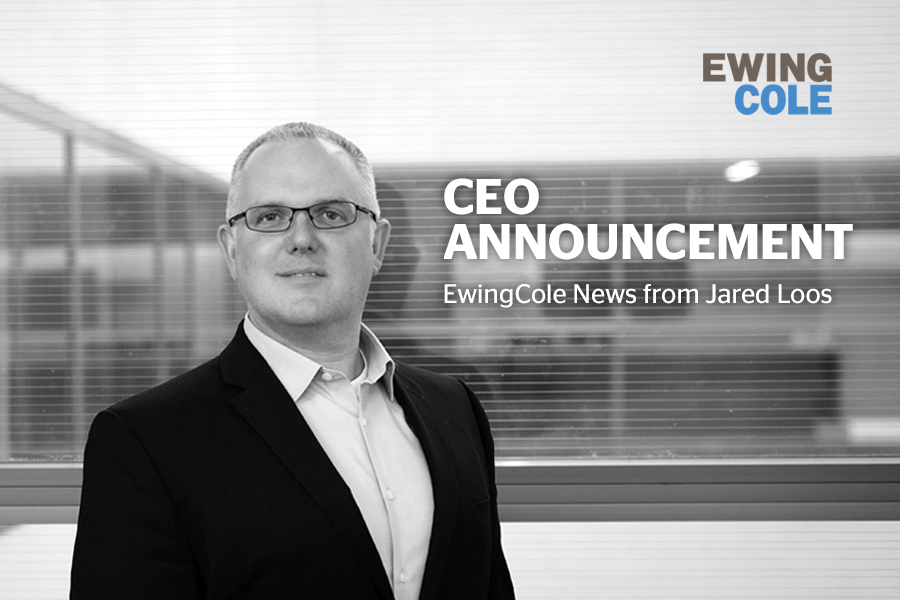 02 Sep

EwingCole Advances its Leadership Role in Science & Technology Design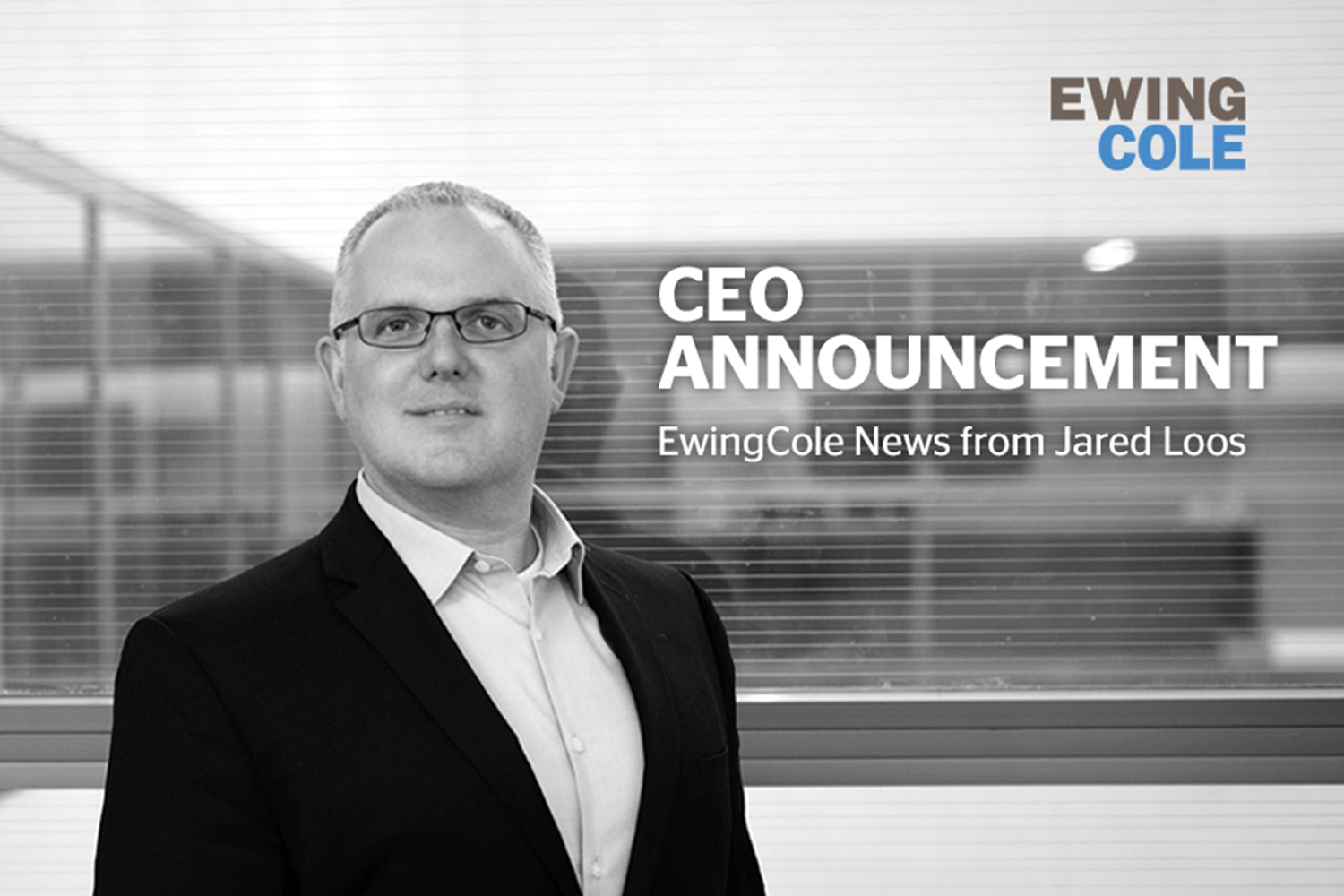 EwingCole Advances its Leadership Role in Science & Technology Design
Philadelphia, PA (August 2020) – EwingCole has seen steady growth over the last several years, expanding its operations across nine offices and seven practices, including its science & technology teams. EwingCole competes with some of the largest firms in the A/E industry, carving its niche in pharmaceutical, life sciences, and healthcare design.
Once the pandemic began, the pharmaceutical and medical manufacturing industries scrambled to develop testing, treatments, and vaccines to tackle the virus. This meant rapid expansion or reconfigurations of existing facilities were needed to meet demand.
"We were immediately tasked with updating several BSL2 labs, identifying opportunities for modular spaces, and building out facilities to accommodate additional personnel and equipment to meet specific needs in testing or manufacturing," said CEO Jared Loos, PE, AIA. "We're also looking ahead to future needs and trends post-vaccine. Where is the architectural and engineering need going to be greatest in the industry?"
To that end, EwingCole is proud to announce the promotion of principal Sara Eastman, AIA, NCARB, who will take on the role of director of EwingCole's science & technology practice. In her nearly 20 years at EwingCole, Eastman has provided expert lab planning and design for clients, including Lab Corp, RegenXBio, Pfizer, Geisinger Health System, and the American Red Cross.
Eastman's promotion marks the latest step in EwingCole's strategy to expand its reach in the pharmaceutical, life sciences, and research and development markets. Recently, EwingCole acquired architecture firm, Gaudreau Architects, Inc., a Baltimore-based firm with an extensive portfolio of research & development laboratories.  William Gaudreau, AIA, continues to serve as managing principal of the Baltimore office and focuses on developer-driven projects that include build-to-suit and the conversion of office buildings to laboratory buildings.
"The acquisition expands EwingCole's portfolio and talent pool and allows the firm to serve clients throughout Maryland, the Washington D.C. Metro Area, and the Carolinas," said Loos.
Finally, EwingCole has continued expanding its process engineering capabilities to serve its science and technology clients better. Aitor Sanchez-Prado, PE, EwingCole's director of life sciences, and Eric Joesten, PE, LEED AP, EwingCole's director of engineering, concentrate on cGMP and validated facility design and construction and have been instrumental in leading this area of the practice.
"Looking ahead, we are excited about the future and will continue focusing on how we can continue to advance our clients' mission," said Loos. "The addition of Sara to our leadership team is an exciting step.  Aitor, Bill, Eric, and Sara cover a wide range of expertise and position EwingCole to serve our life sciences clients into this next chapter post-COVID-19."