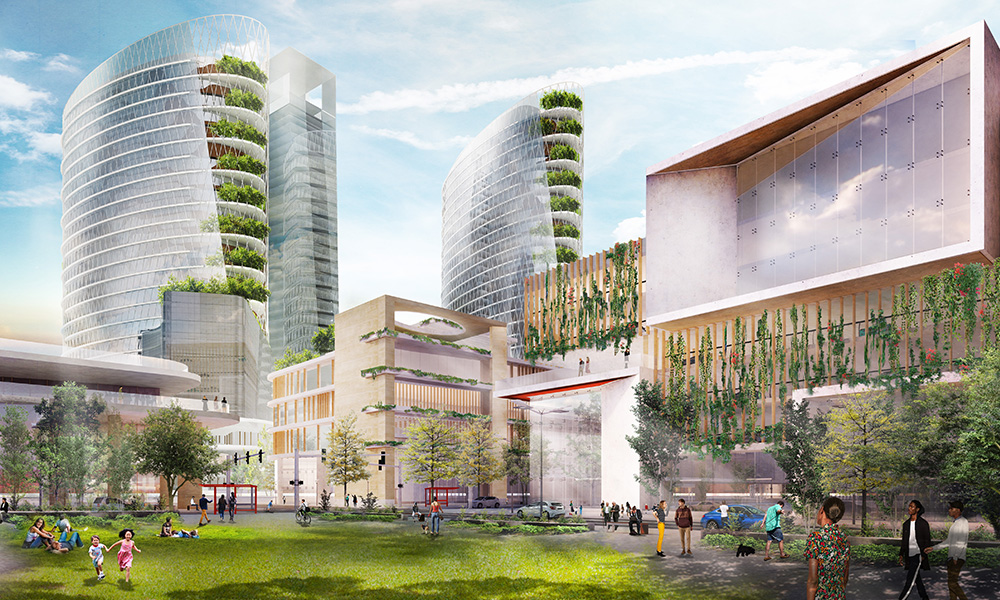 06 Oct

Building Industry Leaders to World Governments: It's Time to Lead on Climate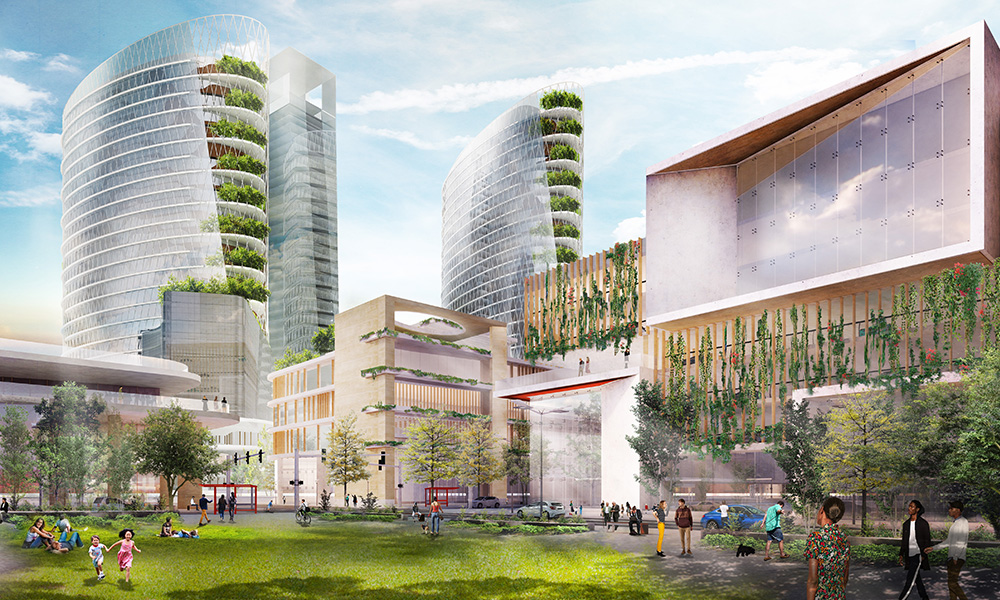 Building Industry Leaders to World Governments: It's Time to Lead on Climate
EwingCole, leading building industry groups commit to 1.5oC Paris target and challenge governments to do the same.
October 2021 (Philadelphia, PA) –   Sixty large and influential international architecture, engineering, planning and construction firms issued a challenge to government leaders leading up to the United Nations Climate Change Conference of the Parties (COP 26) to step up their emissions reduction targets to avoid the worst impacts of climate change. These firms are collectively responsible for more than $300 billion in annual construction, along with two dozen organizations representing more than one million building industry professionals worldwide.
The firms and organizations are signatories of the 1.5oC COP26 Communiqué — an open letter to sovereign governments demonstrating their commitment to meet the Paris Agreement's 1.5oC carbon budget and demanding governments do the same. According to a new report from the Intergovernmental Panel on Climate Change (IPCC), unless there are immediate, rapid, and large-scale reductions in greenhouse gas emissions, limiting warming to 1.5oC or even 2oC will be beyond reach. Many nations are still operating under outdated emissions-reduction targets that put the planet in more serious danger. The Communiqué will be presented to world leaders this November at COP26 in Glasgow.
"We have been focused on sustainability for decades," said EwingCole President Robert McConnell, AIA. "In the past, the focus was on energy conservation, long-term operational and life-cycle cost reductions and sustainable materials and resource management. Now we need concerted action to elevate the conversation and consider the global community. We need to engage in reducing carbon emissions and the impacts our buildings have on global warming."
Buildings are the largest source of the world's carbon emissions globally and account for approximately 40 percent of total emissions, and when accounting for the embodied carbon of building interiors, systems and associated infrastructure, that percentage is substantially higher.  Decarbonizing the building sector is therefore essential if we are not to exceed the 1.5oC target.
EwingCole and the group of signatories are committing to a specific set of strategies aimed at reducing carbon output across the building and design sector. These key areas of focus include:
New Buildings –

The passive strategies, zero-carbon codes and standards, and readily available and affordable renewable energy needed for zero carbon building operations.
Existing Buildings –

Policies and strategies to repurpose existing buildings, electrify and reduce energy demand, incorporate onsite renewable energy, and decarbonize the power sector are currently being implemented.
Embodied Carbon –

Measures and government policies are being taken to dramatically reduce the

embodied carbon

in materials and construction, demonstrating a path forward to carbon positive built environments by 2030.
Urbanization, Planning & Landscapes –

Sub-national governments, organizations, and firms are implementing CO2 emissions mitigation, resilience, and climate adaptation policies and practices in urban environments worldwide.
"Signing the COP26 Communique reinforces EwingCole's broader mission to bring the built environment into alignment with the health of our communities and the planet – to create spaces where all of nature can thrive," said EwingCole's Director of Sustainable Design Maria Papiez, AIA, NCARB.
"This Communique directly engages our responsibility as an industry to do our part to build a regenerative future.  As a firm, a trio of commitments – AIA 2030 Commitment, AIA Materials Pledge, and SE 2050 Commitment – frame our accountability for deep reductions in operational and embodied carbon emissions and keep us focused on the core principles of sustainability – equity, environment, and economy," said Papiez.  "Together, these three commitments represent key pillars to EwingCole's broader Sustainability Action Plan."
The independent, non-profit organization Architecture 2030 spearheaded this unprecedented joint initiative from the world's leading architectural, engineering, planning, and construction business leaders by inviting select firms and professional organizations to reach a collective commitment to decarbonize the built world by 2040, in line with 1.5°C climate targets.
Visit EwingCole's Sustainability page to learn more about our sustainable design services.