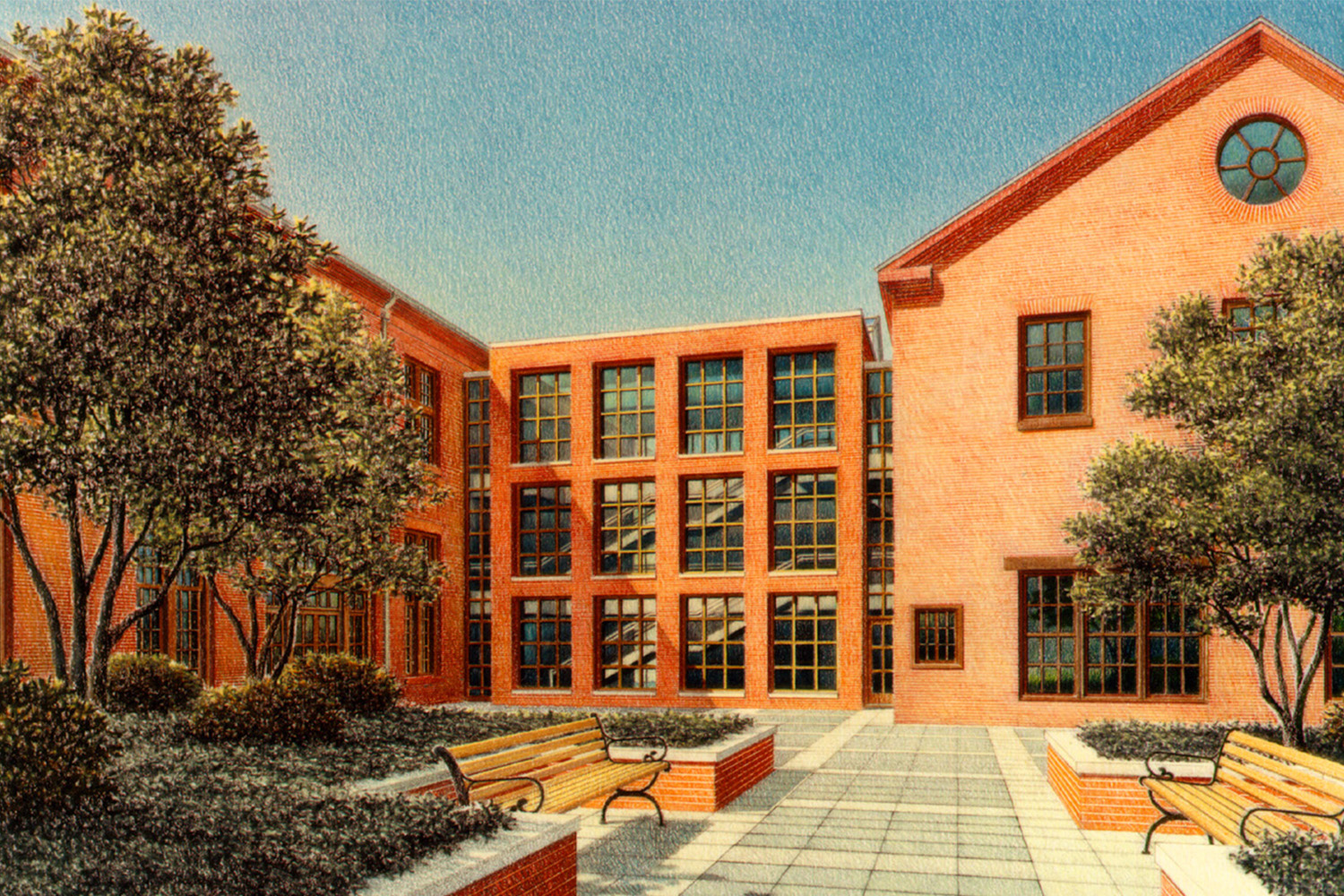 Looking Back to Look Ahead: A Brief History of Sustainable Design @ EwingCole
If we learned anything from the year 2020, it's just how delicate, or at times unstable, our relationship with the forces of nature can be. The natural world reminded us how deeply connected it is with society's wellness. We now find ourselves taking the first steps into the post-COVID world and asking ourselves where to begin.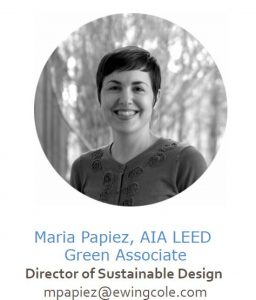 Acknowledging the innate connections between the natural environment's health and our wellness requires us to double down on our mission to create spaces and places that allow people and nature to thrive. As we approach the 51st anniversary of Earth Day, we want to take a collective breath, compile our story, and refocus our mission toward deeply decarbonizing our work in support of the future we want for our families and communities – locally and globally.  But before we look up the pathway to this evolution, we would like to pause and look back at how it all got started. Long before concepts like smart buildings, adaptive reuse, and green roofs became part of the standard design and construction lexicon, EwingCole's architects honed their natural appreciation for both open space and the legacies of the built environment. At the same time, our engineers possess a deep understanding of energy consumption and passive climate control.
That path recently culminated with Unisphere, the nation's largest commercial, site-powered net zero energy building completed in 2018 for United Therapeutics. However, it began over thirty years ago with a 1990s commission from the US Navy to try something new – a pilot project for a high-performance, sustainable building. The renovation of Building 33 at the Washington, DC Navy Yard preserved a Civil War-era gun manufacturing facility while adaptively reusing it to create 156,000 SF of office space. The project team included Dr. Amory Lovins of the Rocky Mountain Institute to help build the project's sustainable framework. Had the LEED rating system been in place at the time, a few modifications to its specifications would have garnered the project Silver certification.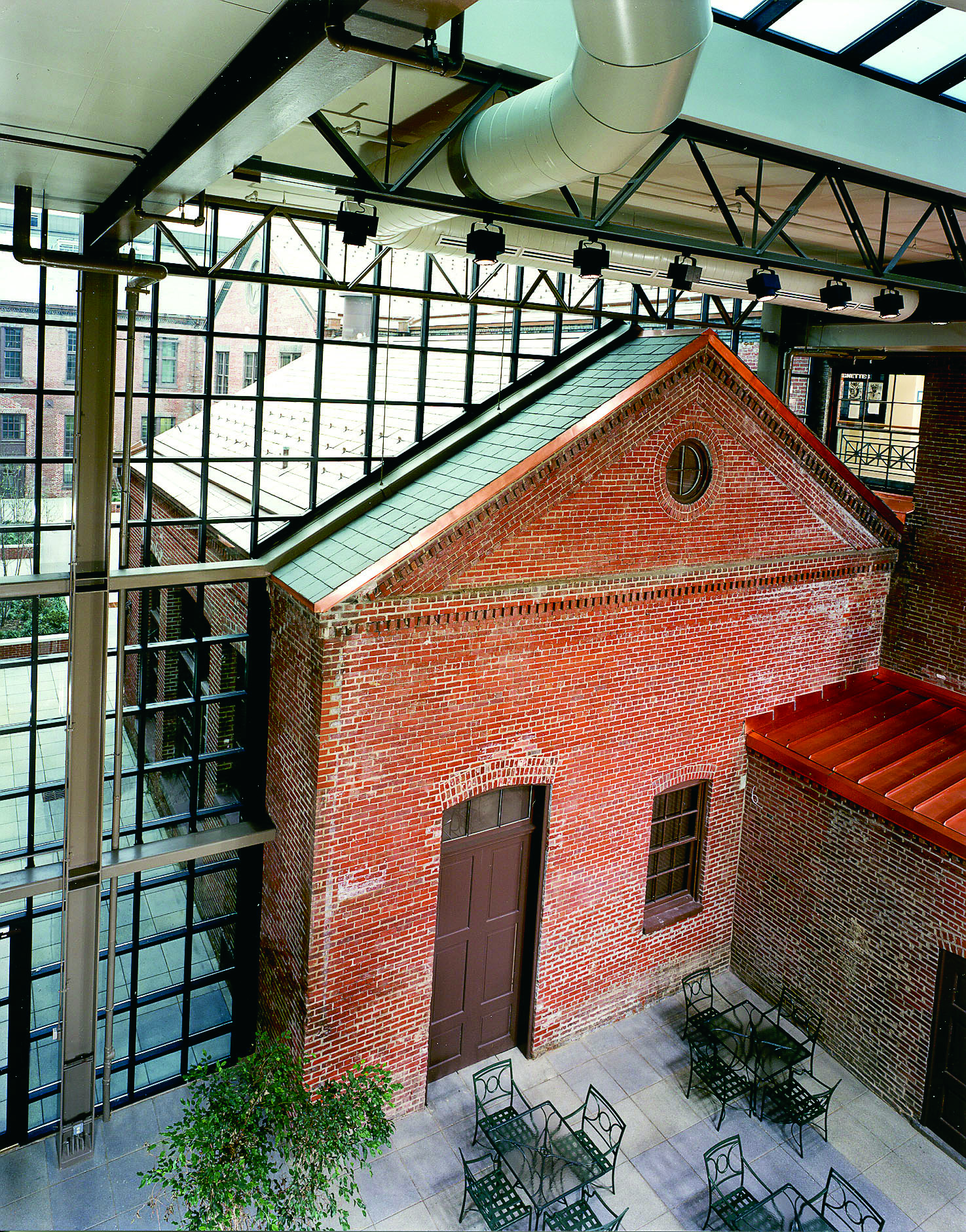 The 2004 renovation of Skenandoa House for Hamilton College in upstate New York offered additional steps toward more ambitious goals by merging historic renovation and energy savings while introducing a landscape component. The refashioning of this 85-year-old fraternity house into a co-ed residence hall achieved LEED Silver; New York state's first such historic building retrofitted to such a standard.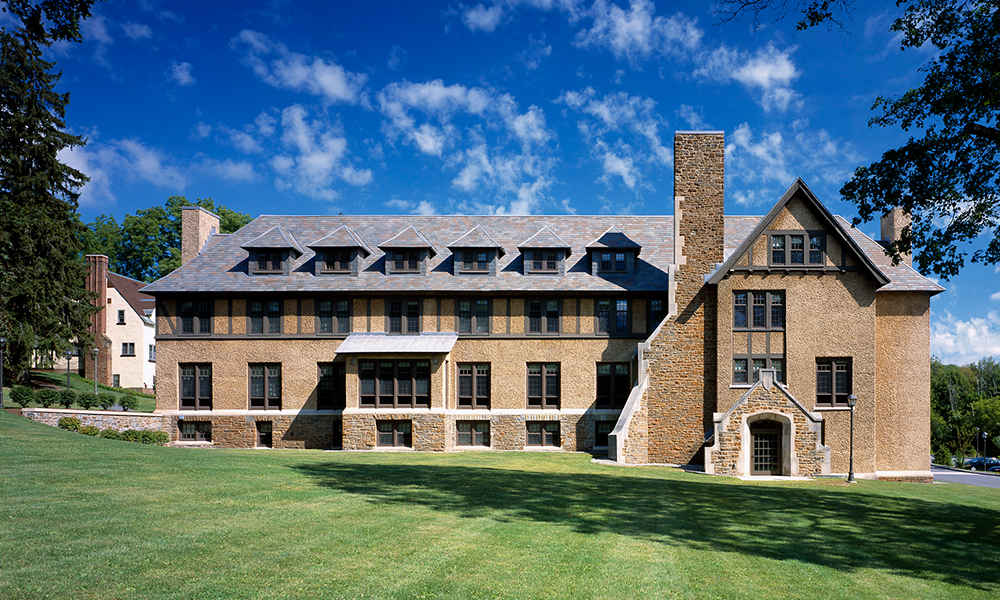 As time went on, sustainable design goals broadened to include overall wellness, integrating scientific and medical research on environmental health and behavioral factors with leading practices in building design, construction, and management.  Designing for, measuring, and monitoring indoor air quality are growing priorities to support occupant wellbeing.  These features coalesced into EwingCole's design for Lenovo's Building 6, a LEED Platinum project, and the first in North Carolina to earn a WELL building certification.
Building on nearly sixty years of design experience, we excitedly look to the future of high-performance design with projects that not only operate at zero net energy, but also reduce their embodied carbon footprint through careful materials selection. We understand the urgency of the moment. Time is running out to get this right. For us, it's important not just to understand how we got to where we are but why.
With each passing day, the why grows in significance. We remain committed to decarbonizing the built environment, strengthening the overall wellness of our communities, and fostering an innovation-driven design. We believe this is the integrated foundation needed to deeply improve the built environment, and we look forward to discussing specific strategies in upcoming pieces.