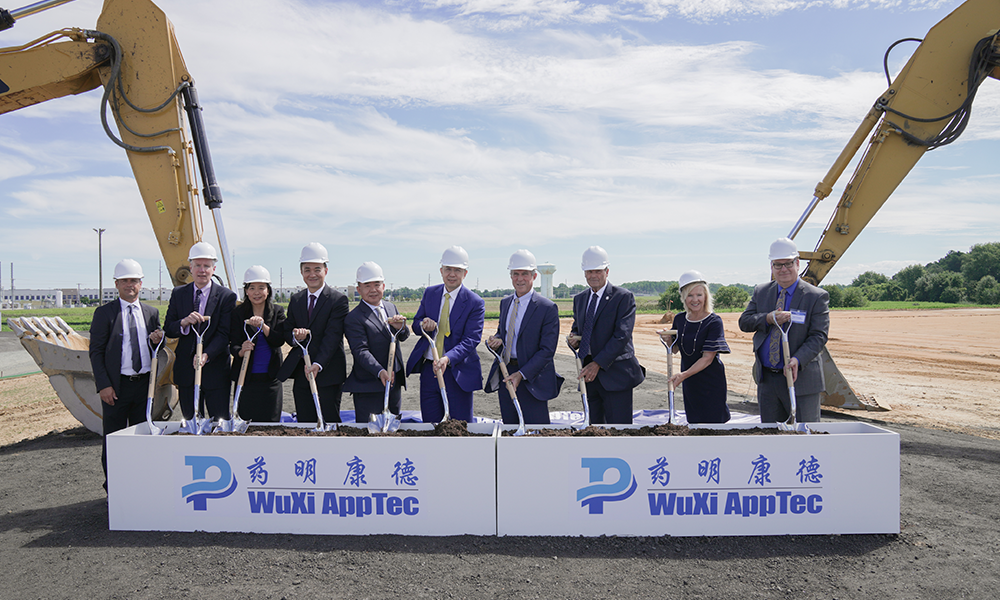 16 Aug

WuXi STA Breaks Ground on 190-Acre Pharmaceutical Manufacturing Campus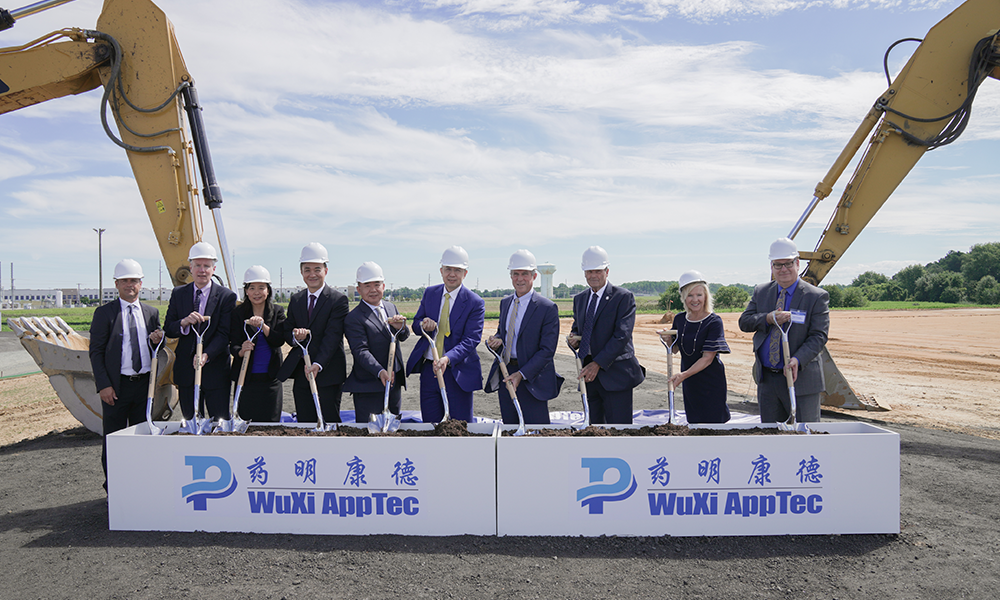 WuXi STA Breaks Ground on 190-Acre Pharmaceutical Manufacturing Campus
Middleton, DE (August 2022) – WuXi STA, a premier Contract Research, Development, and Manufacturing Organization (CRDMO), revealed its new Middleton, DE campus, which is designed to "offer expanded capacity and greater flexibility to meet the needs of customers in the U.S. and around the world." Community and business leaders; local, state, and federal officials; senior WuXi AppTec executives and design team members attended the ceremonial groundbreaking.
The 190-acre Delaware campus includes seven buildings of pharmaceutical manufacturing, warehousing, clinical research laboratories, administrative space and a central utility building designed by award-winning architecture, engineering and interior design firm EwingCole partnered with Genesis AEC.
"This is a tremendous occasion for the Middletown community, the region and the entire life sciences industry," said EwingCole CEO Jared Loos, PE, AIA. "Once complete, this campus will enhance WuXi STA's capabilities and capacities to better serve customers through a more robust and reliable supply chain."
About EwingCole:
EwingCole, in practice for over 60 years, is a nationally recognized, fully integrated architecture, engineering, interior design, and planning firm of more than 450 professionals in Baltimore, Charlotte, Irvine, New York, Raleigh, Philadelphia, Pittsburgh, and San Diego. Our multi-disciplinary practice is built on the core values of professional excellence, design quality, and collaboration. Our goal is to provide the best total solution for our clients, the community, and the environment. 
About Genesis AEC:
Since 1996, Genesis AEC – an award-winning consulting, architecture, engineering, construction management, and CQV firm – has helped life sciences companies usher in the next generation of life-saving therapies, treatments, and technologies. Whether it's providing AE support for existing sites; commissioning, validation, and qualification for specific processes or equipment; or turnkey design-build solutions, our team blends sound science and technical expertise with quality and safety to deliver unparalleled results.
###