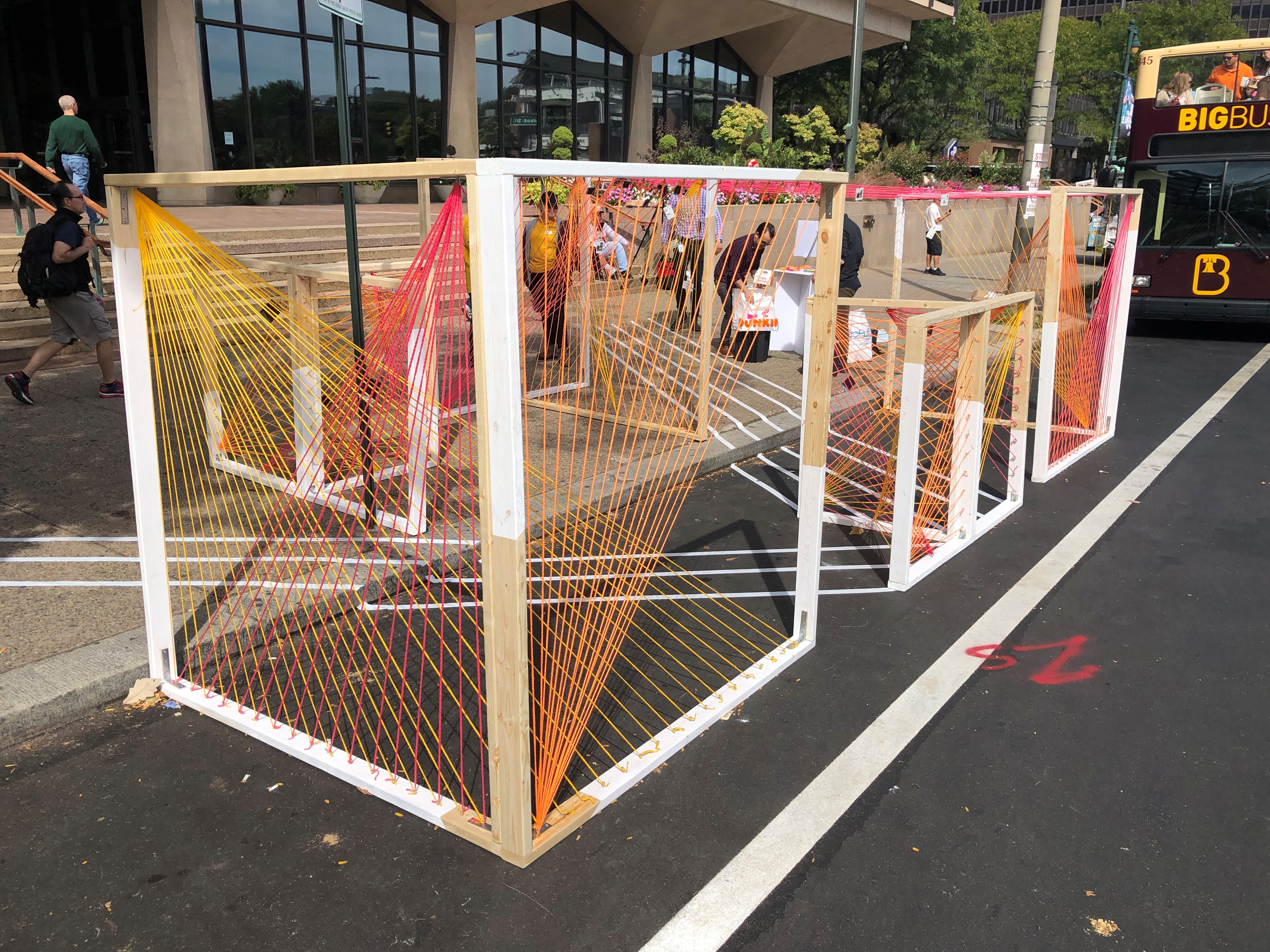 01 Oct

What's Happening – PARKing Day 2019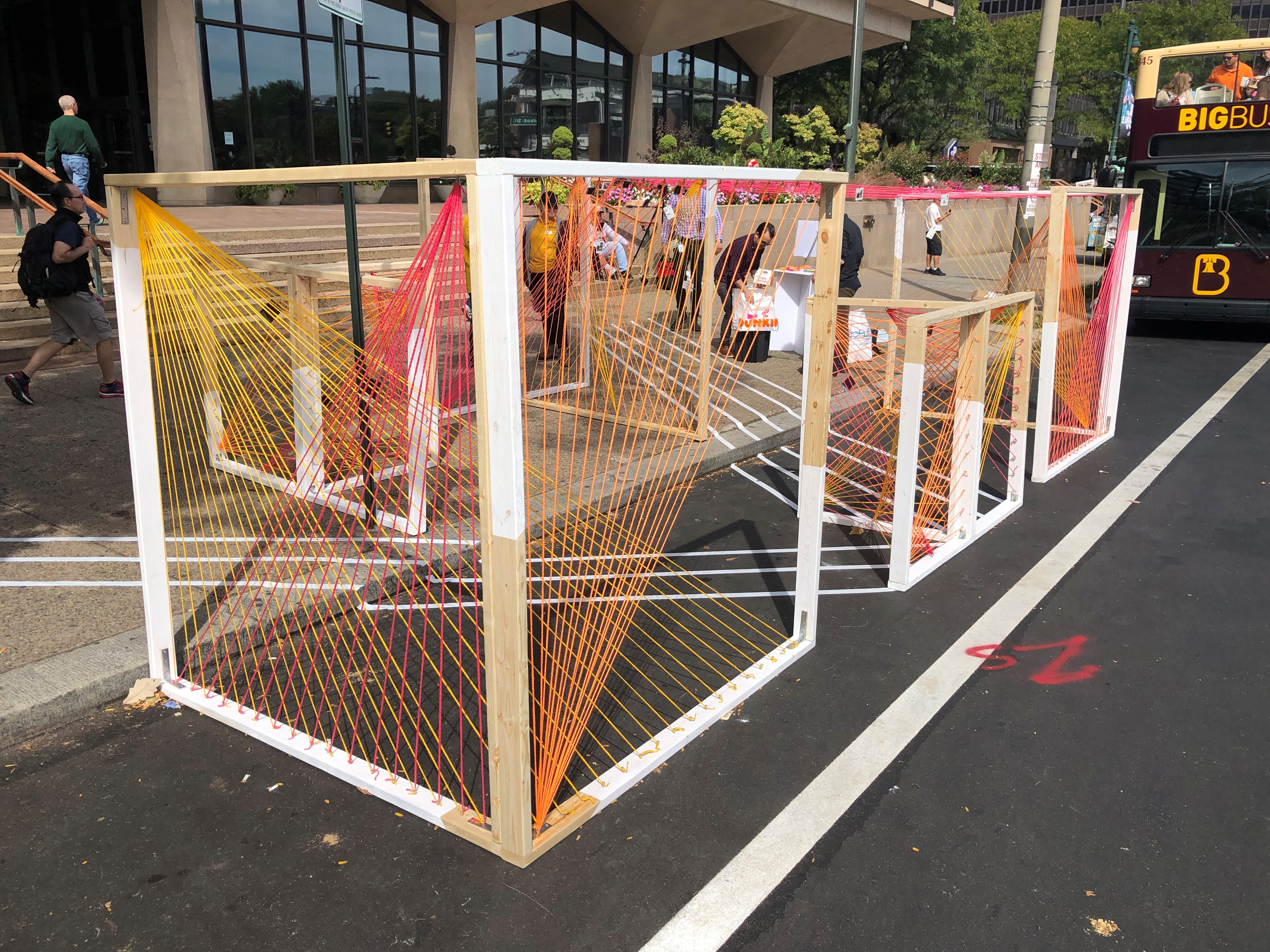 PARKing Day 2019
EwingCole's Emerging Professionals group displayed this year's PARKing Day installation along 6th Street in Philadelphia. This year's design strived to weave together the interactions communities have both in person and in within the digital realm.
Art interventions in public spaces change and evolve the public's relationship with their community. What we don't see as easily are the second lives of these spaces as captured through social media, the pieces of which are woven together with hashtags, comments, and other virtual interaction.
spaceFramed strived – or rather, crocheted – these interactions together.
Taking cues from spontaneous art installations across the globe, the locks on the Pont des Arts in Paris for example, and the inevitable tagging, posting and reposting on social media, this design serves as an analog representation of how we create the urban spaces we inhabit.
The installation represents the digital networks in which we live while occupying a space where we, as a community, can meet face-to-face. Frames support a network of hand-crocheted cords, inviting visitors to 'tag' the design with an instant polaroid or written messages and take some yarn with them. Their additional yarn, figurately tethered to the installation itself, extends the installation around the city.