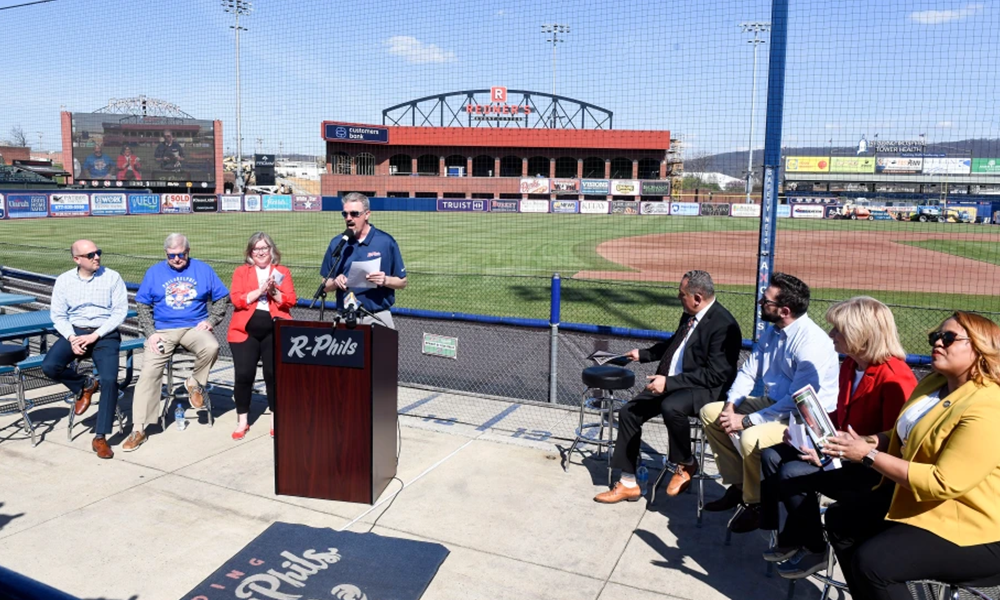 25 Apr

Reading Fightin Phils Unveil Progress on New Redner's Event Center, Announce Stadium Upgrades

Posted at 19:36h

in

Press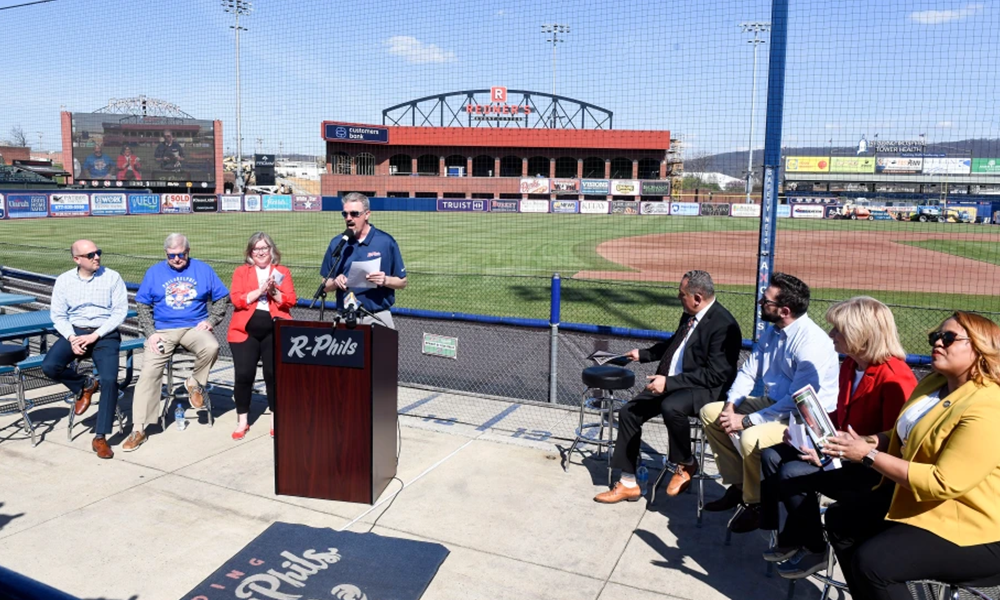 Reading Fightin Phils Unveil Progress on New Redner's Event Center, Announce Stadium Upgrades
The building, which sits beyond the outfield, will be used by both the players, coaches and the community when it opens in 2024.
When Reading Fightin Phils fans arrive at FirstEnergy Stadium this season, they will be greeted by a new backdrop beyond the outfield wall of the ballpark — a large brick building with expansive windows, intended to serve as a player development facility while also providing a space to bring the community together.
The Fightin Phils unveiled the progress of their new Redner's Event Center and highlighted other upgrades at the ballpark at a press conference at FirstEnergy Stadium on Tuesday.
"How do be build a facility that everyone can benefit from?" Reading general manager Scott Hunsicker said. "That's how we went about doing this."
When it opens ahead of the 2024 season, the building will house the home and away team clubhouses, batting cages, weight rooms, female locker rooms, dining areas and kitchens and training room facilities. The player development facilities will exceed Major League Baseball's new requirements for Minor League Baseball facilities, as the Fightin Phils are the Double-A affiliate of the Philadelphia Phillies.
"To know that in 2024, those Phillies prospects are going to move into what could possibly be the nicest minor league player development facility in the country, or at least be in the conversation, it feels good," Hunsicker said. "We don't want to do anything but the best."
The event center will be open for year-round use, and will be able to accommodate groups during games as well as when the Fightin Phils are on the road, and during the offseason.