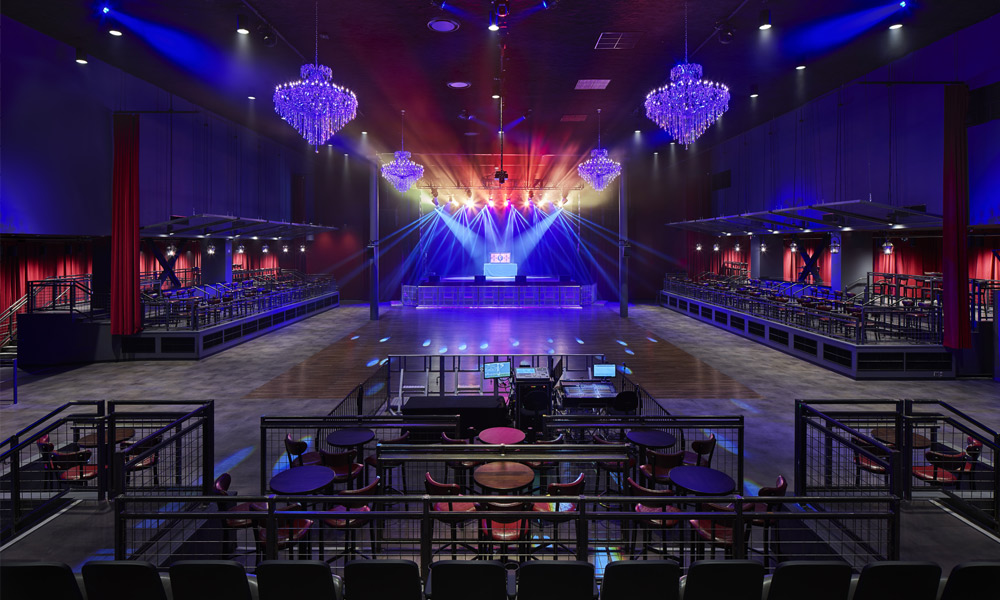 13 Mar

News – Firmwide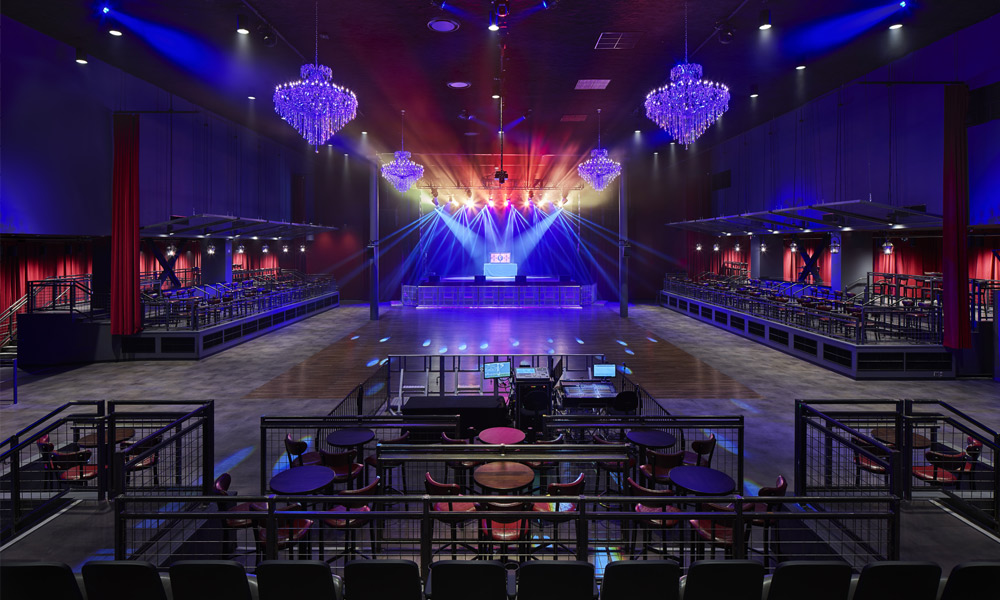 Live Nation's Latest Fillmore Hits the Big Easy
EwingCole renovation tops Harrah's New Orleans Casino
EwingCole, one of the nation's leading architecture, engineering, and interior design firms, is pleased to announce the opening of Live Nation's Fillmore New Orleans. Located on Canal Street at the edge of the French Quarter, the Fillmore New Orleans occupies 40,000 square feet on the second floor of Harrah's Casino.
"New Orleans is a get-up-and-dance city," said Craig Schmitt, principal at EwingCole. "It's a perfect match for Live Nation's vision for the Fillmore. Our design of this music and entertainment venue combines signature elements of the Fillmore legacy with the best features of New Orleans style and culture."
"A Fillmore is not a cookie cutter venue and each new location has its own identity," said Live Nation Clubs and Theater President Ron Bension. "EwingCole gets that and truly understands our history, our aesthetic, and our vision."
Music patrons can enter the Fillmore through the casino, but the main entrance and box office are on Canal Street. New Orleans-style gas lanterns line the stairwell and an ornate chandelier, a feature at every Fillmore, lights the top of the stairs leading to the lobby.
The main lobby space features an elegant jazz bar constructed of clapboard siding inspired by New Orleans' shotgun-style houses. In the center of a liquor altar, a vintage sousaphone slowly rotates. Trombone sconces line the back wall, and a 27-foot mural of Louis Armstrong celebrates the New Orleans jazz icon. The mural of Armstrong is painted by artist Scott Guion on a canvas of replica Fillmore posters.
The live entertainment venue is decorated with both reclaimed and replicated local architectural artifacts including the lanterns, wrought iron gates, louvered shutters, pendant lighting resembling Mardi Gras beads, and aged chesterfield seating areas. Significant spaces are the lobby bar, BG's Lounge and the main music hall with a standing-room capacity of 2,200. The main hall features tiered seating for 264 at the back, with VIP booths on either side of the dance floor.
"The space gives you a sense of energy and celebration," said Ryan Leichtweisz, project designer at EwingCole. "Sitting in the elevated VIP booths will feel like watching a parade from a balcony at Mardi Gras – a luxurious balcony surrounded by crystal chandeliers and red velvet drapes."
BG's Lounge pays tribute to classic New Orleans masquerade balls, voodoo, and black magic, with large images of masked faces, alligator skin texture on the walls, a large custom light fixture made of dozens of candles, and hanging candelabras made from reclaimed hickory branches. The lounge is named for Bill Graham, the legendary founder of the Fillmore in 1968 in San Francisco who died in 1991.
"We know Live Nation's guests want authenticity," said Shannon Noon, interior designer at EwingCole. "Our job was to understand and express the essence of New Orleans, and meld it with an homage to the original Fillmore that launched the Grateful Dead, Jefferson Airplane, the Doors, and countless others."
Design Team
EwingCole | Architecture, engineering, interior design
Visual Terrain | Lighting design
Metropolitan Acoustics | Acoustic design