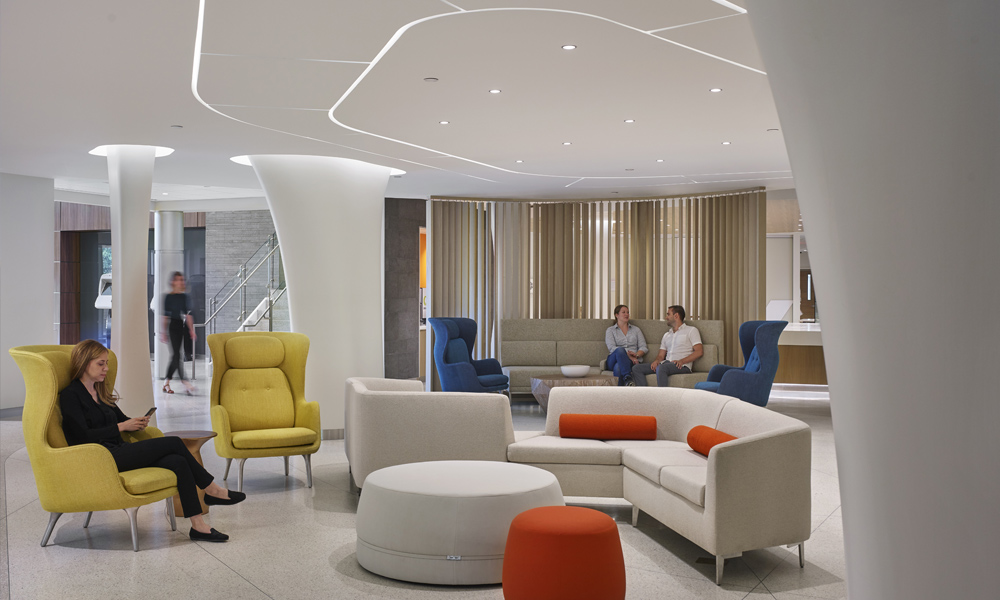 19 Oct

News – Firmwide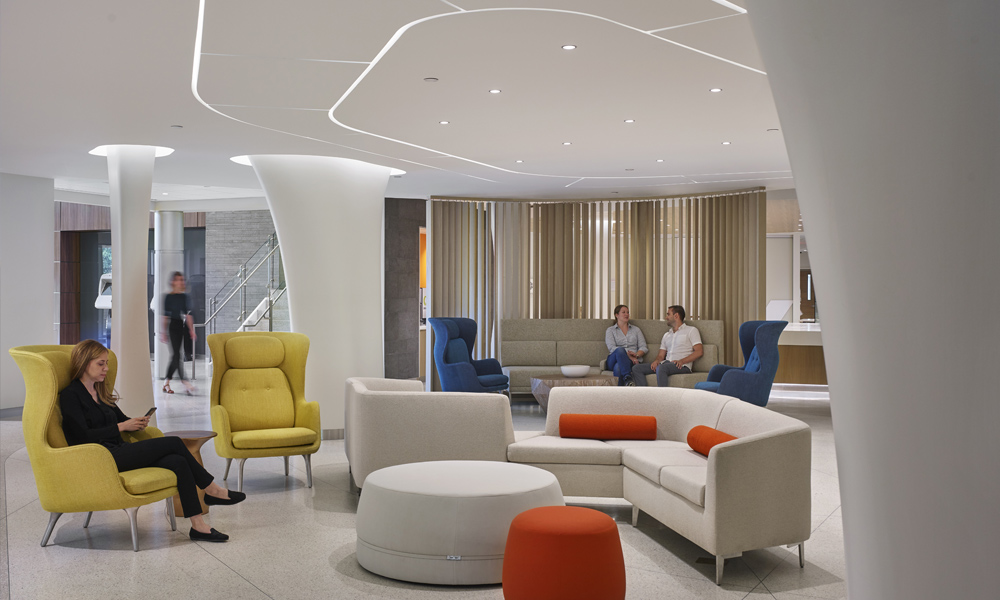 EwingCole Named Winner of IIDA Healthcare Design Awards
EwingCole is pleased to announce that it has been named a winner of the 2018 IIDA Healthcare Design Awards for its project Memorial Sloan Kettering Bergen. This annual design competition honors and celebrates outstanding originality and excellence in the design and furnishings of healthcare interior spaces.
"As the commercial design industry continues to place people and their needs at the center of the spaces they create, healthcare designers are paving the way forward," said IIDA Executive Vice President and CEO Cheryl S. Durst, Hon. FIIDA. "The winning projects expertly leverage design as a solution and a driver of positive patient outcomes, and serve as an example to which all of those in the profession can aspire."
Memorial Sloan Kettering Cancer Center's newest outpatient treatment center is a 145,000 square-foot, former Toys 'R' Us headquarters, which was renovated to deliver the latest in cancer care closer to home for MSK's northern New Jersey and southern New York state patients. The idea of a garden was the theme for the interiors. The existing columns were transformed into abstract tree trunks and the commons act as a clearing "between the trees."
Projects were reviewed by a panel of design professionals, including: Michelle Clark, IIDA, CHID, RID, senior associate, Rees Associates; Kerianne W. Graham, AIA, senior associate and healthcare architect, NBBJ; and Anita Rossen, healthcare practice leader, Rice Fergus Miller.
All winning projects will be recognized during a special awards reception on Thursday, Nov. 8, 2018, in the IDEA Studio at IIDA Headquarters in Chicago, Illinois. Winning projects are featured on the IIDA website and will be published in an issue of Healthcare Design Magazine.