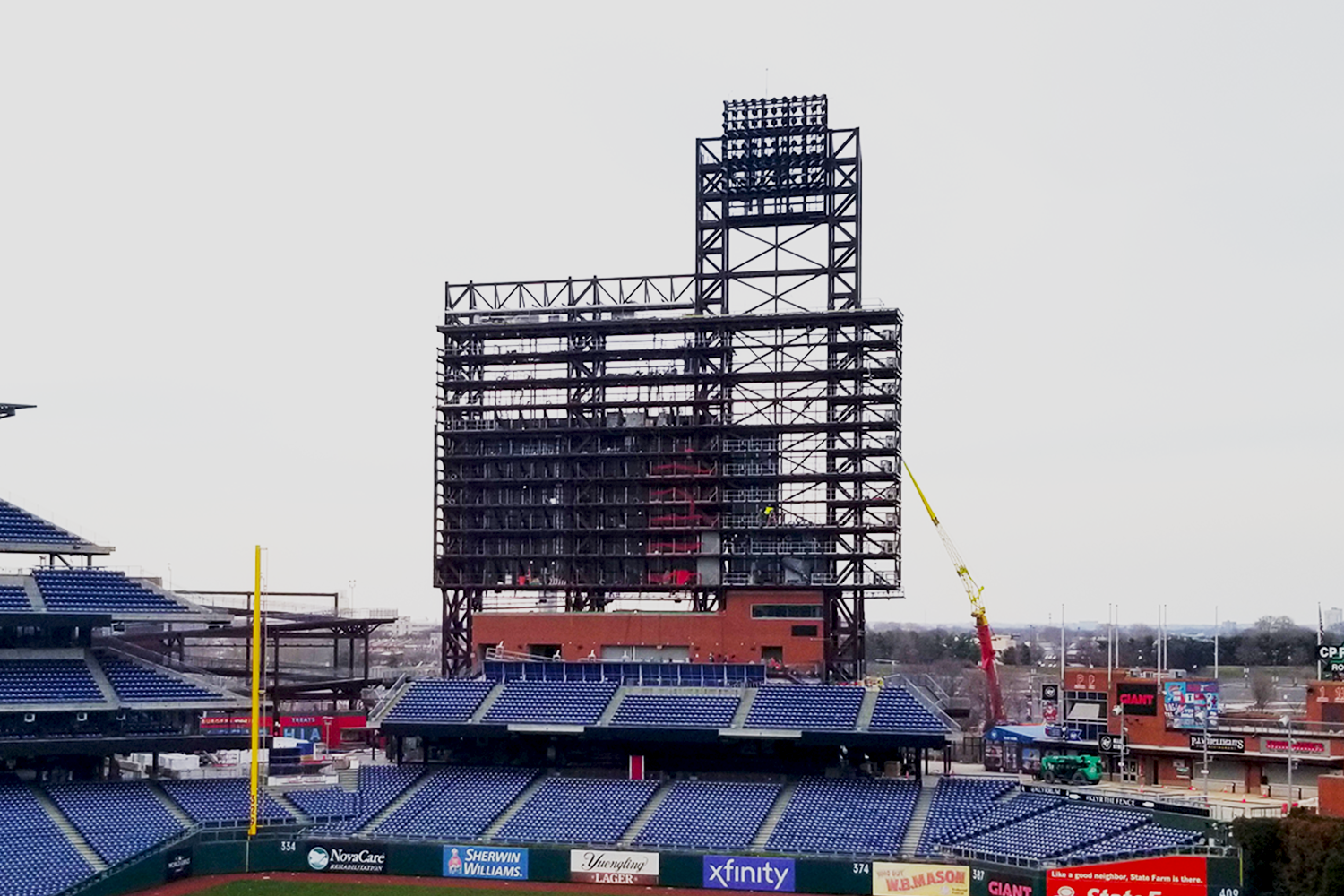 New Phillies 'PhanaVision' to be One of the Biggest in the Big Leagues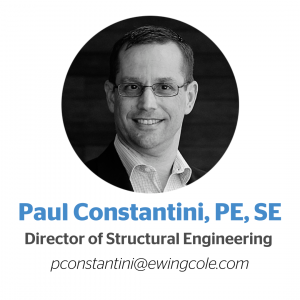 The Philadelphia Phillies announced last July that the team would replace their left-field scoreboard at Citizens Bank Park. The new scoreboard, or 'PhanaVision' as the organization has dubbed it, is 152 feet wide and 86 feet tall – 77 percent larger than the previous display. For size reference, the new scoreboard can display 516 life-size Philly Phanatics.
EwingCole's Sports & Entertainment team, the original designers of Citizens Bank Park, partnered with our structural engineers to design the support system for the new board. To accommodate the new scoreboard's additional width, EwingCole's structural engineers designed a three-dimensional steel truss to cantilever 12 feet beyond the existing structure. The scoreboard, weighing roughly 116,300 pounds, is supported by 190 tons of structural steel. With the support structure in place, the scoreboard can now be installed for Opening Day.
The new scoreboard, designed by Daktronics, contains nearly 11.6 million pixels and a 4K-capable HDR system to illuminate the field in high-definition color and clarity, elevating the gameday experience to an all-new level.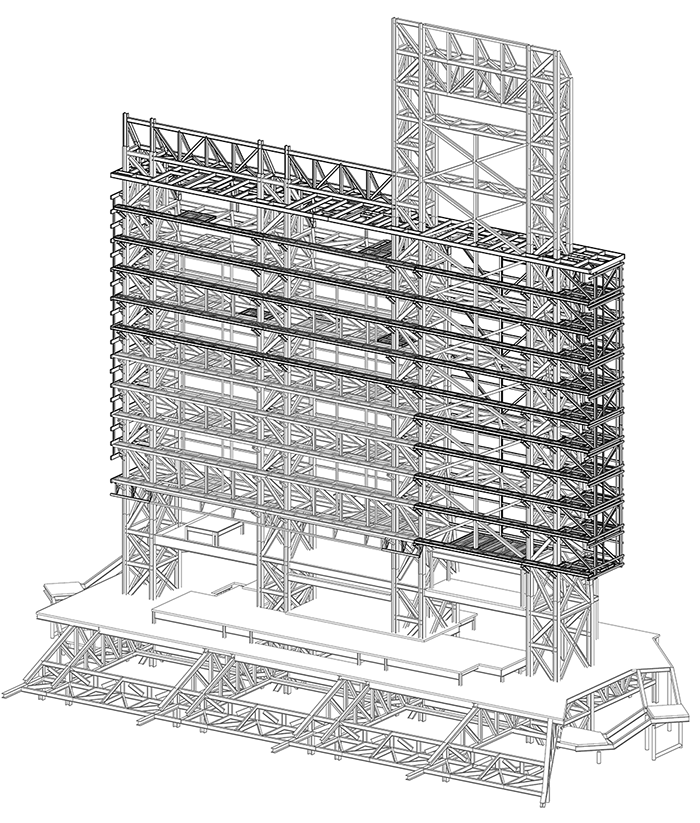 What about that iconic north-facing view of the Philadelphia skyline? 
Not to worry! Phanavision extends east, replacing the static advertisements to the right of the existing steel structure, giving fans a larger, wide-angle view of the screen. Despite its size, the new board leaves plenty of the signature view of Center City. The new board will still allow for digital advertisements as well.
EwingCole collaborated with LF Driscoll and Berlin Steel to expedite the construction phase during the short baseball off-season. Our engineers are excited about this latest upgrade to the ballpark, and we think the Phillies and their fans will love it.