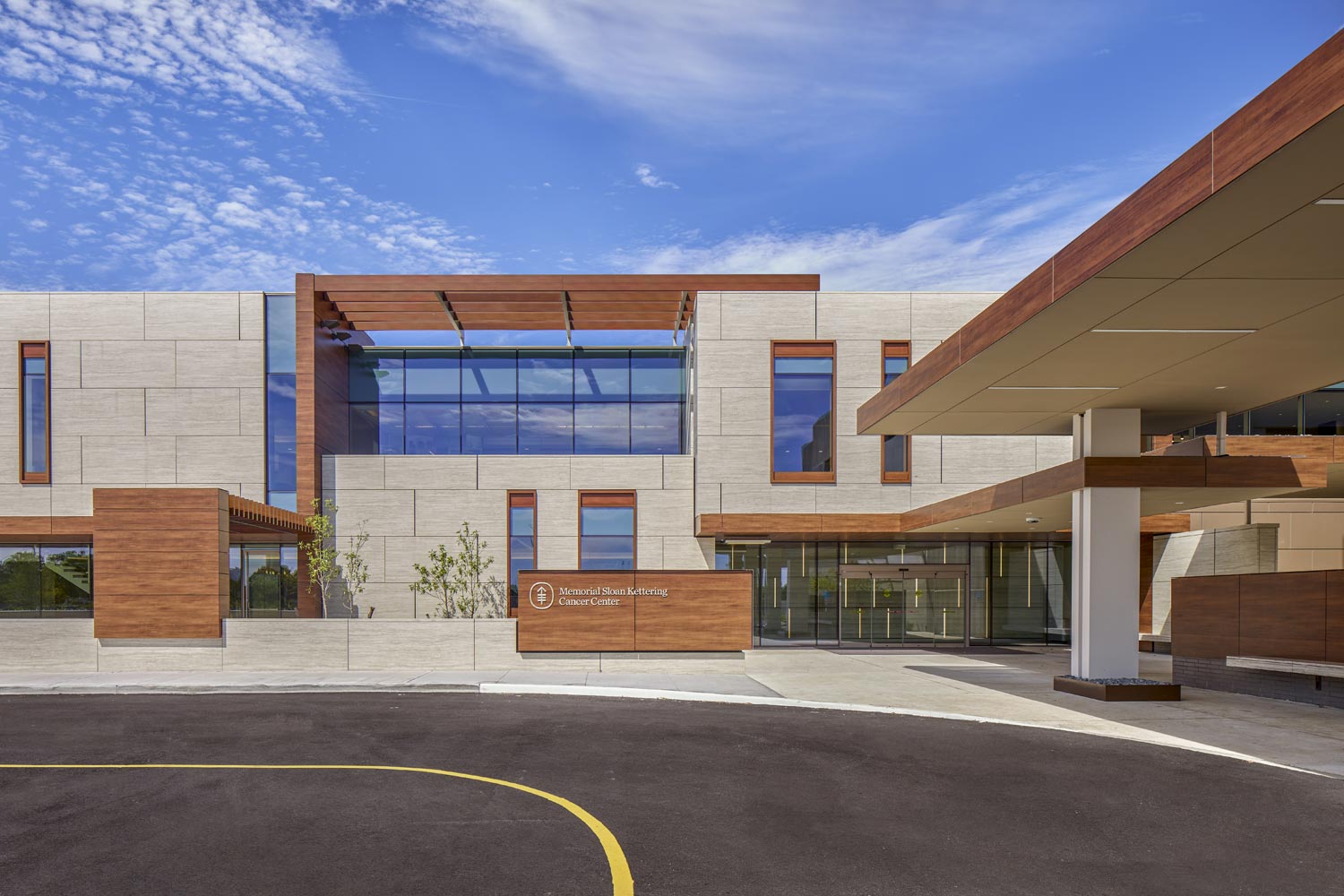 08 Oct

MSK NASSAU RECEIVES DESIGN AWARD IN AIA SHOWCASE HONORING THE NATION'S BEST IN HEALTHCARE DESIGN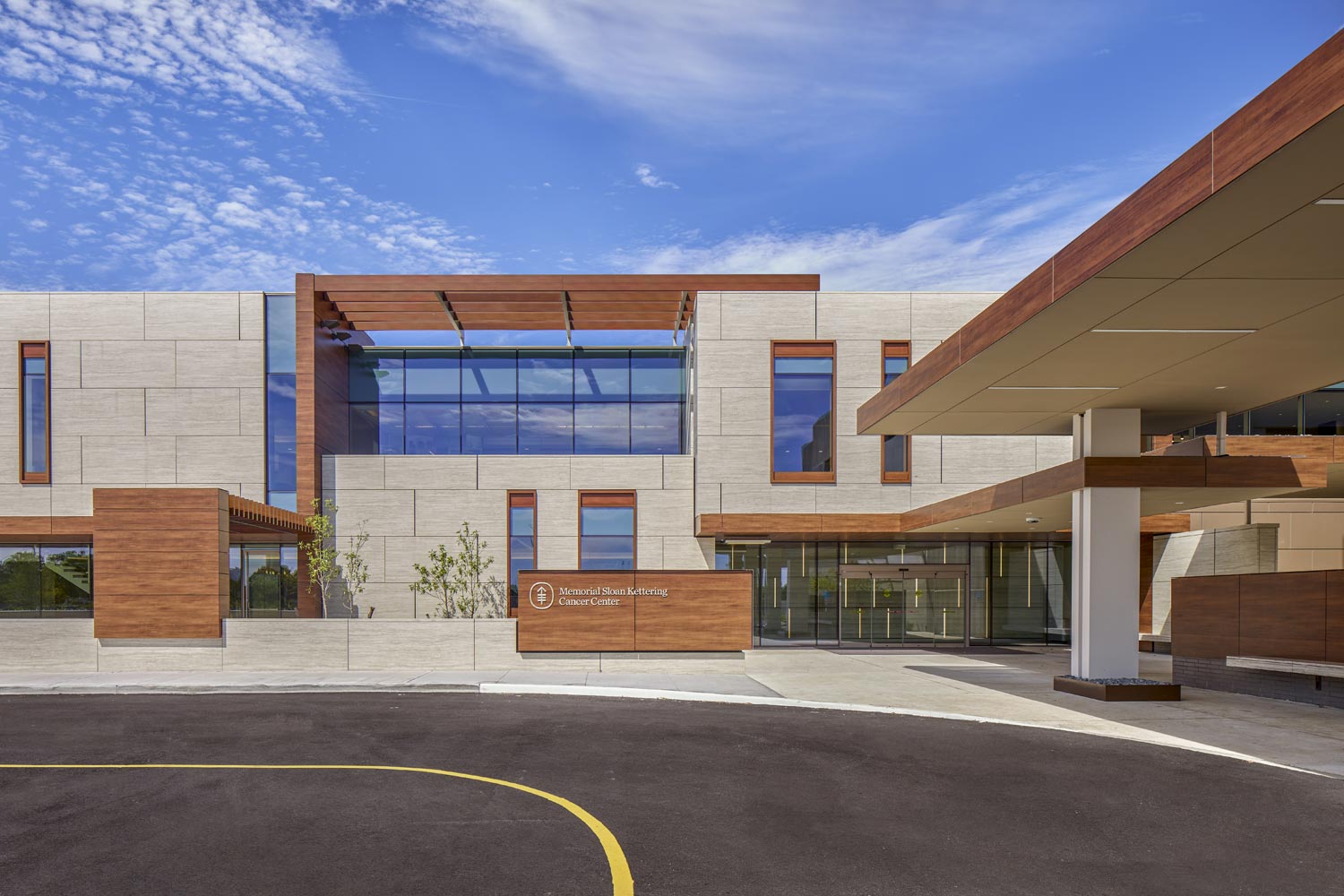 MEMORIAL SLOAN KETTERING CANCER CENTER, NASSAU
RECEIVES DESIGN AWARD IN AMERICAN INSTITUTE OF ARCHITECTS
SHOWCASE HONORING THE NATION'S BEST IN HEALTHCARE DESIGN
(Philadelphia, October 2020) – EwingCole announces that Memorial Sloan Kettering Cancer Center, Nassau has received an award for best in design by the American Institute of Architects (AIA) and the Academy of Architecture for Health (AAH). This annual competition highlights the best in healthcare building design, planning, and research and "recognizes cutting-edge designs that help solve aesthetic, civic, urban and social problems while also being functional and sustainable."
"This state-of-the-art cancer treatment center utilizes a design concept that is both residential and hospitality-based," said Saul Jabbawy, director of design at EwingCole.  "The building forms a welcoming courtyard with a hotel-like drop off and a garden recalling residential front lawns and patios, as it wraps around the building."
The interior design enhances medical care and patient safety and creates a therapeutic and pleasant environment for patients, family members, and caregivers. To provide patients choice and a level of distraction, each room in the facility recalls iconic spaces within the home; foyer, living room, attic, dining room, game room, library, conservatory, veranda and backyard.
The seven-person jury "loved the sense of hospitality in the interiors; these spaces offer a calming environment for patients fighting cancer." They added, "the rooms are like beads on a string of different experiences. The scaling and material detailing are very residential and well-integrated with the exterior."
Founded in 1857, AIA consistently works to create more valuable, healthy, secure, and sustainable buildings, neighborhoods, and communities. Through more than 200 international, state and local chapters, AIA advocates for policies that promote economic vitality and public wellbeing.
About EwingCole:
EwingCole, in practice for nearly 60 years, is a nationally recognized, fully integrated architecture, engineering, interior design, and planning firm of more than 400 professionals in Baltimore, Charlotte, Irvine, New York, Raleigh, Philadelphia, Pittsburgh, and San Diego. Our multi-disciplinary practice is built on the core values of professional excellence, design quality, and collaboration. Our goal is to provide the best total solution for our clients, the community, and the environment.