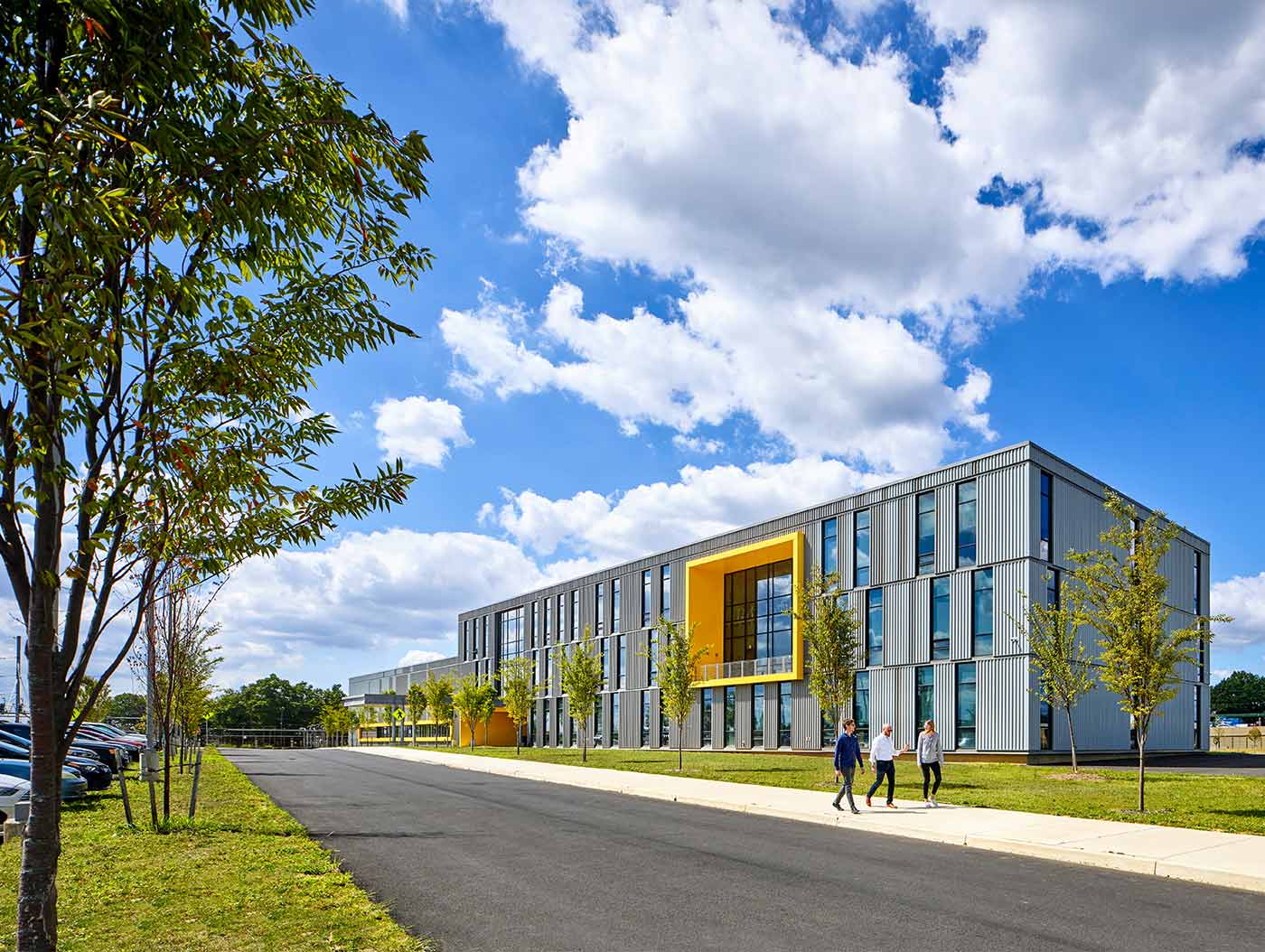 07 Oct

Metal Construction News: Industrial Pop

Posted at 15:39h

in

Press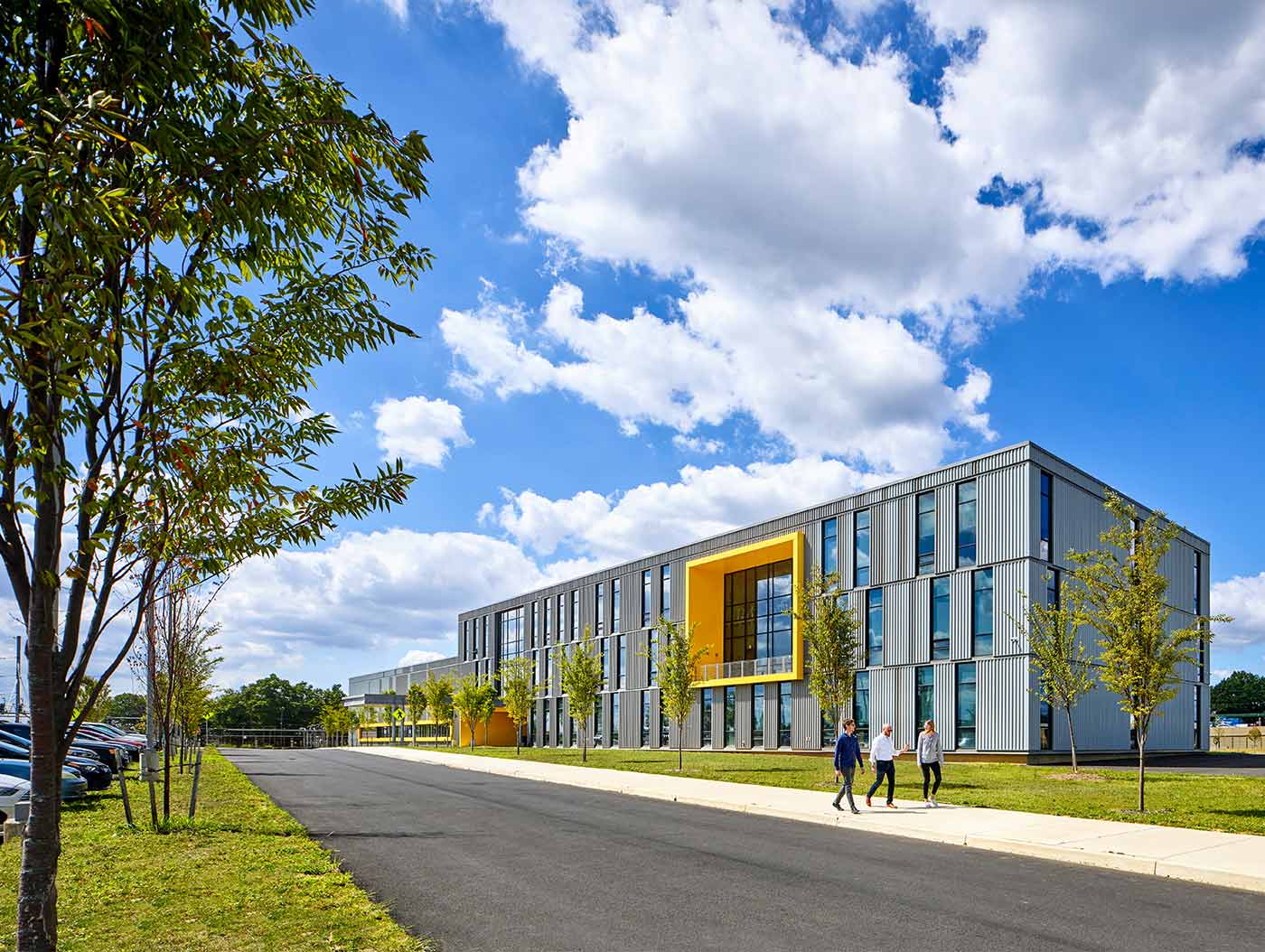 Industrial Pop
Bright yellow features, corrugated metal make modern school design a standout
Christopher Brinckerhoff | October 1, 2020
Bright yellow architectural features pop out of a mostly gray school building at MaST Community Charter School II in Philadelphia. Two glazing boxes are framed in yellow and there's an L-shaped yellow protrusion at the entrance canopy. Additionally, rooftop units are the same bright yellow. The metal-clad building is at once a reference to its industrial location and a forward-looking design representative of the school's mission to educate students about technology and robotics. Metal also met the client's use and budget requirements.
Industrial Influence
The school is in an industrial area on the Delaware River and visible from the I-95 highway. It is built on a former industrial site that was remediated for it and a second school building planned for the site. Previous occupants on the site include Dodge Steel Co.'s plant and, in the 19th century, Tacony Iron Works, where the iconic statue of William Penn that's on Philadelphia City Hall was cast.
The school building is a long and narrow rectangular form clad with corrugated metal panels. Part of its industrial aesthetic, the corrugated metal panels create a look that resembles stacked shipping containers.
Likewise, the pops of bright yellow elements also support the industrial feel of the design. Andrew Donaldson-Evans, AIA, LEED AP, principal, regional director of design at EwingCole in Philadelphia, says, "The yellow elements were meant to offer high contrast, to be a little bit industrial looking as you might have with construction equipment or safety equipment, and to be something that really jumped out against the gray of the corrugated panels."
The mechanical units on the roof are painted bright yellow as well. For budgetary reasons, screenwalls designed to conceal the rooftop units were eliminated. Instead of hiding the equipment, Donaldson-Evans says they decided to draw attention to it by painting them a color.
"We knew that we were going to be [adjacent to the Tacony Palmyra Bridge]. We knew that we were likely going to be visible from the Delaware River, and visible to anybody driving north or south on I-95, heading north out of Philadelphia or coming from the north into Philadelphia. My position was if we can't afford to hide them; let's be playful with it. And the yellow became sort of this playful element, and we stuck to it."
Not only is the school noticeable from the roadway and river, Donaldson-Evans says, "It's visible from a plane."
Read the Full Article Here