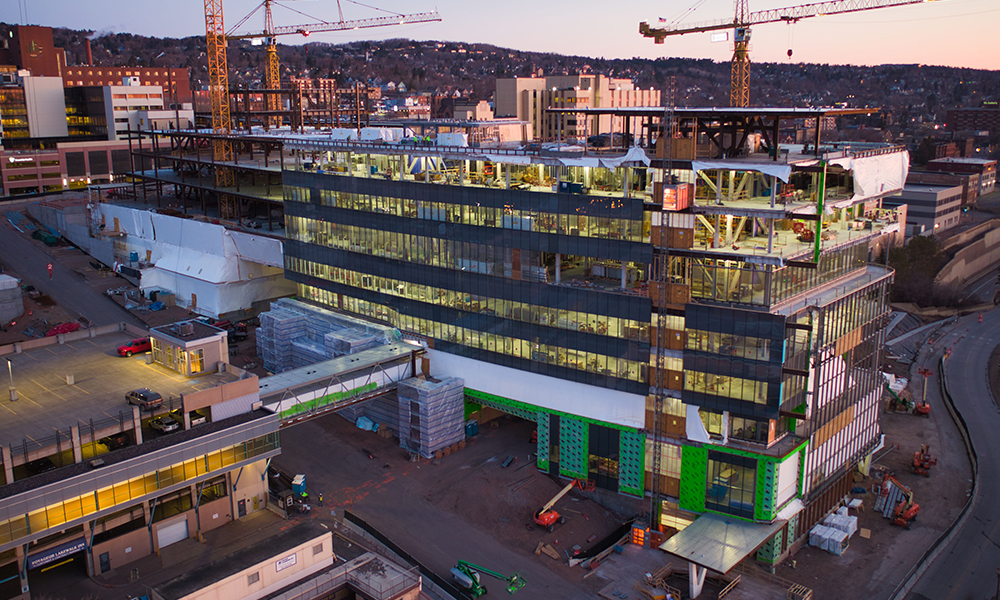 13 Sep

McGough, EwingCole Tackle Duluth's Hillside Hospital

Posted at 14:19h

in

Press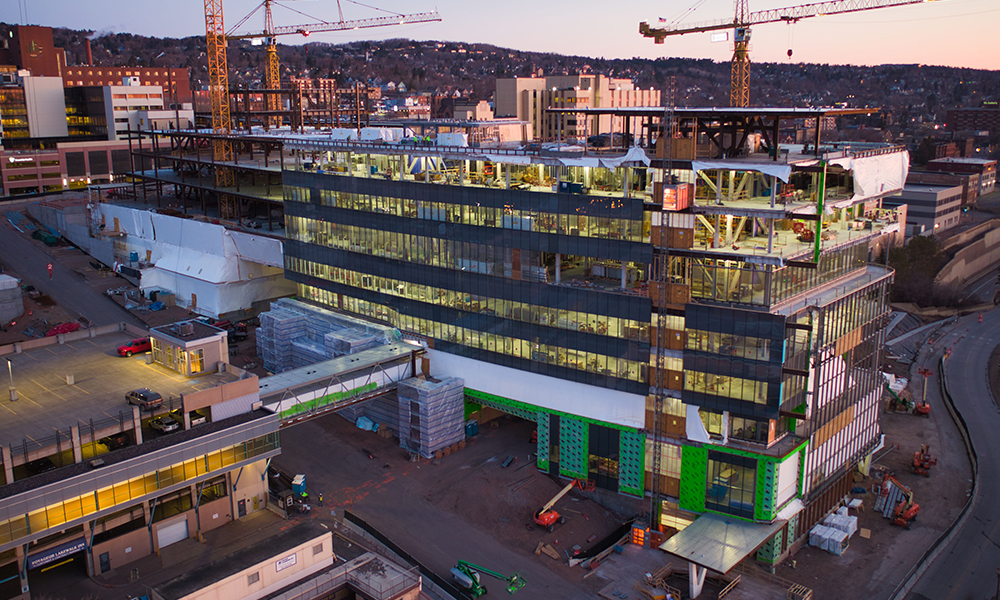 McGough, EwingCole Tackle Duluth's Hillside Hospital
McGough and EwingCole develop novel solutions for a hillside site, allowing Essentia Health to create more efficient patient services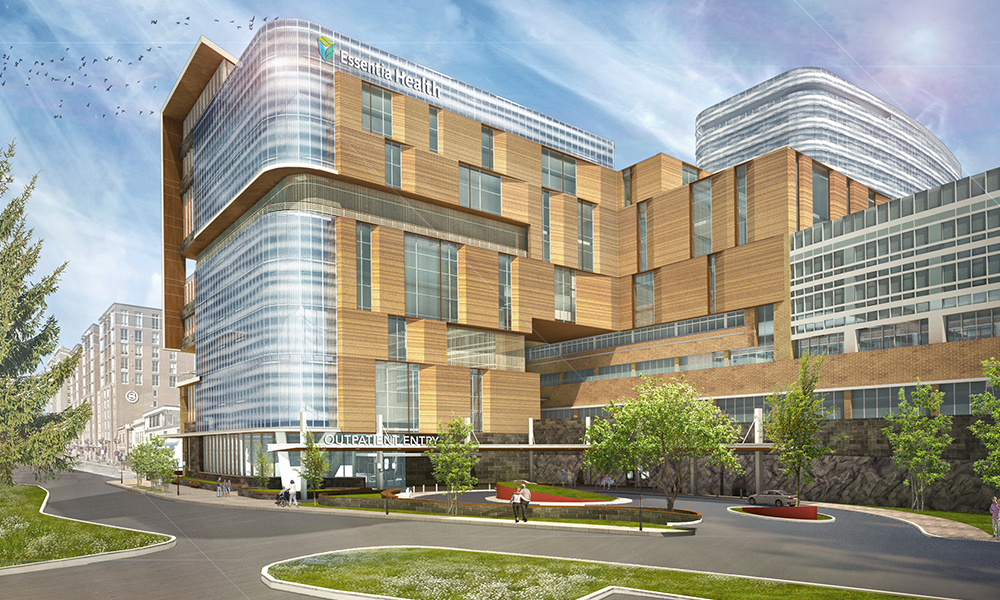 "From an organization standpoint, we're really looking to consolidate our campus into a smaller footprint by building more vertically so we are able to tie into two of our existing clinics," says Dan Cebelinski, Essentia Health's director of facilities.
In 2017, architect EwingCole took on the challenges that include the rocky hillside, the need to build on top of a working hospital that had to stay open during the construction phase and connecting it to the clinics. The interconnected new inpatient hospital and outpatient building will rise 19 stories and 344 ft over the combined building's Superior Street elevation. Between the two towers, eight steel trusses form a link between the lower outpatient building along Superior Street and the hospital's bed tower along Second Street. More outpatient space, hospital support space and a new emergency room fill the gap between them including spanning over First Street. Two sizes of trusses are being used: one 69 ft long and weighing 42 tons and one 74 ft long and weighing 48 tons.
"One of the goals was to improve efficiencies," says Robert McConnell, president of EwingCole. "We addressed the challenge presented by all of these different buildings crossing streets and sky bridges early in the planning stages, leading us to as efficient a building design as possible. The site ends up being advantageous because of the split that a vertical orientation can give you—that separation between inpatient and outpatient spaces."
When general contractor McGough Construction started construction in 2019, the first thing crews had to do was remove existing structure and blast more than 40,000 cu yds of rock from the hillside. Vibration from blasting and excavating had to be monitored to preserve the walls and foundations of the existing buildings that were being incorporated into the new project, but also to allow medical care to continue at the existing St. Mary's hospital. The emergency room had to remain open 24 hours as well.
Read the Full Article Here