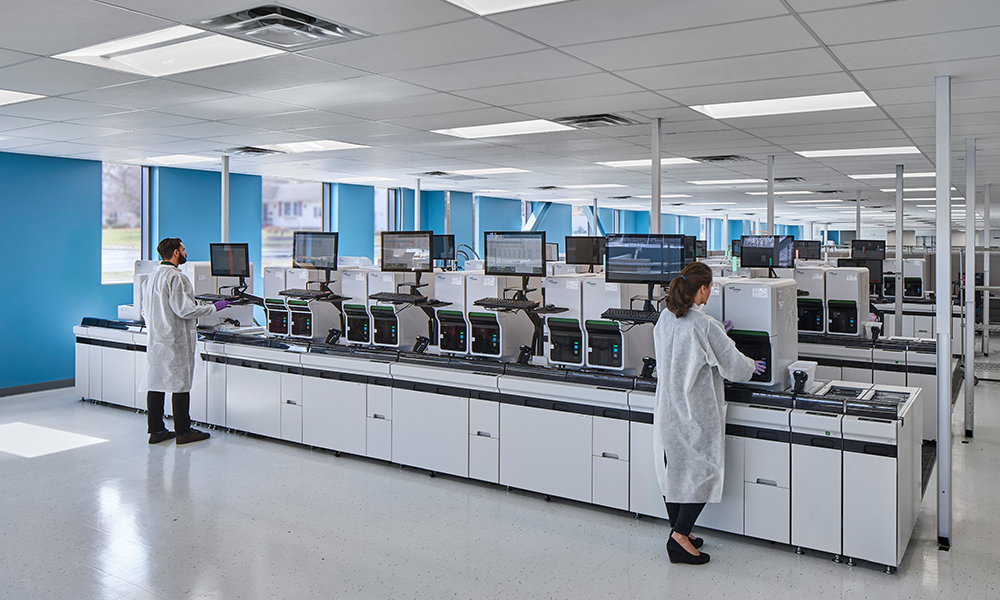 14 Jun

Impact of the Pandemic on Laboratory Design

Posted at 17:53h

in

Press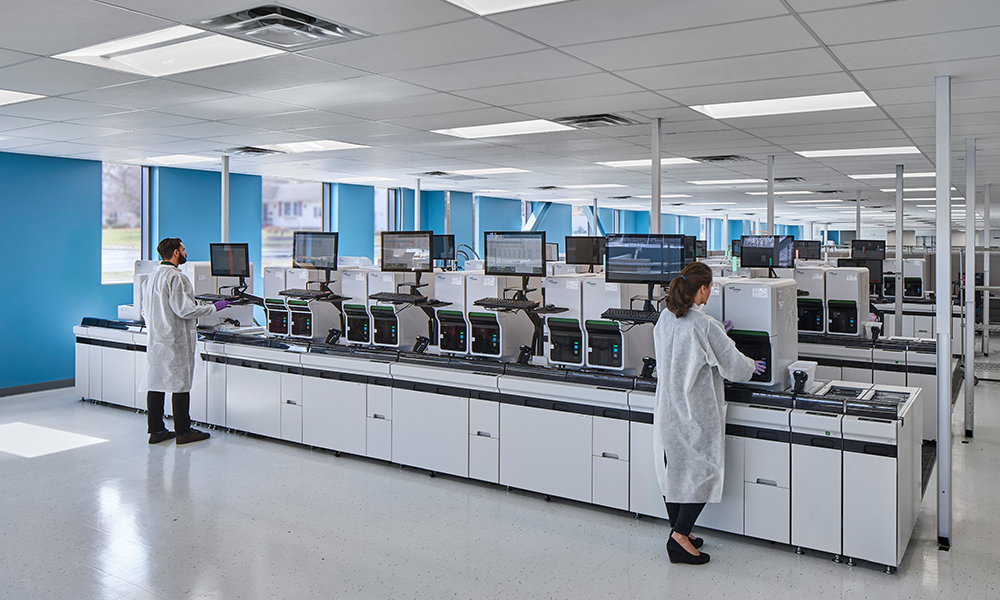 Impact of the Pandemic on Laboratory Design
The COVID-19 pandemic has rendered profoundly broad impacts across the globe ranging from the tragic loss of numerous lives to the everyday inconvenience of snarled supply chains. Furthermore, these impacts have affected every industry and population, few more acutely than clinical laboratories. Clinical and anatomic labs began and remain on the front line in fighting the pandemic by processing needed screening tests and conducting new research into improving disease outcomes. This is notwithstanding that prior to the pandemic, hospital labs were already quite busy managing a substantial complement of testing and other patient care activities. Accordingly, many institutions were already in need of expansion well before the pandemic introduced new testing streams and increased workloads.
Those that were investigating renovation or expansion of the laboratory operational space had common and consistent concerns:
Testing volume growth necessitated additional staff, technology, and instrumentation
Interest in or need for supplemental or augmented automation to accommodate present and future workflow
A desire or directive to add new service lines beyond standard testing protocols
As an understatement, the onset of the pandemic accelerated the need for action on all these points and more. Clinical labs began experiencing exponentially increasing microbiology volumes and the associated pressure to offer timely testing in service to both community patient populations and internal staff. Unfortunately, many labs had scant extra space for more equipment and proper adjacencies to existing equipment were rarer still. In an attempt to triage these challenges, some hospitals added space that was not contiguous to their main laboratories, while others displaced less critical testing equipment. Seen as less than ideal, many laboratories are now searching for remodeled designs and expansions that better accommodate current testing demands, as well as the flexibility to absorb future crises.