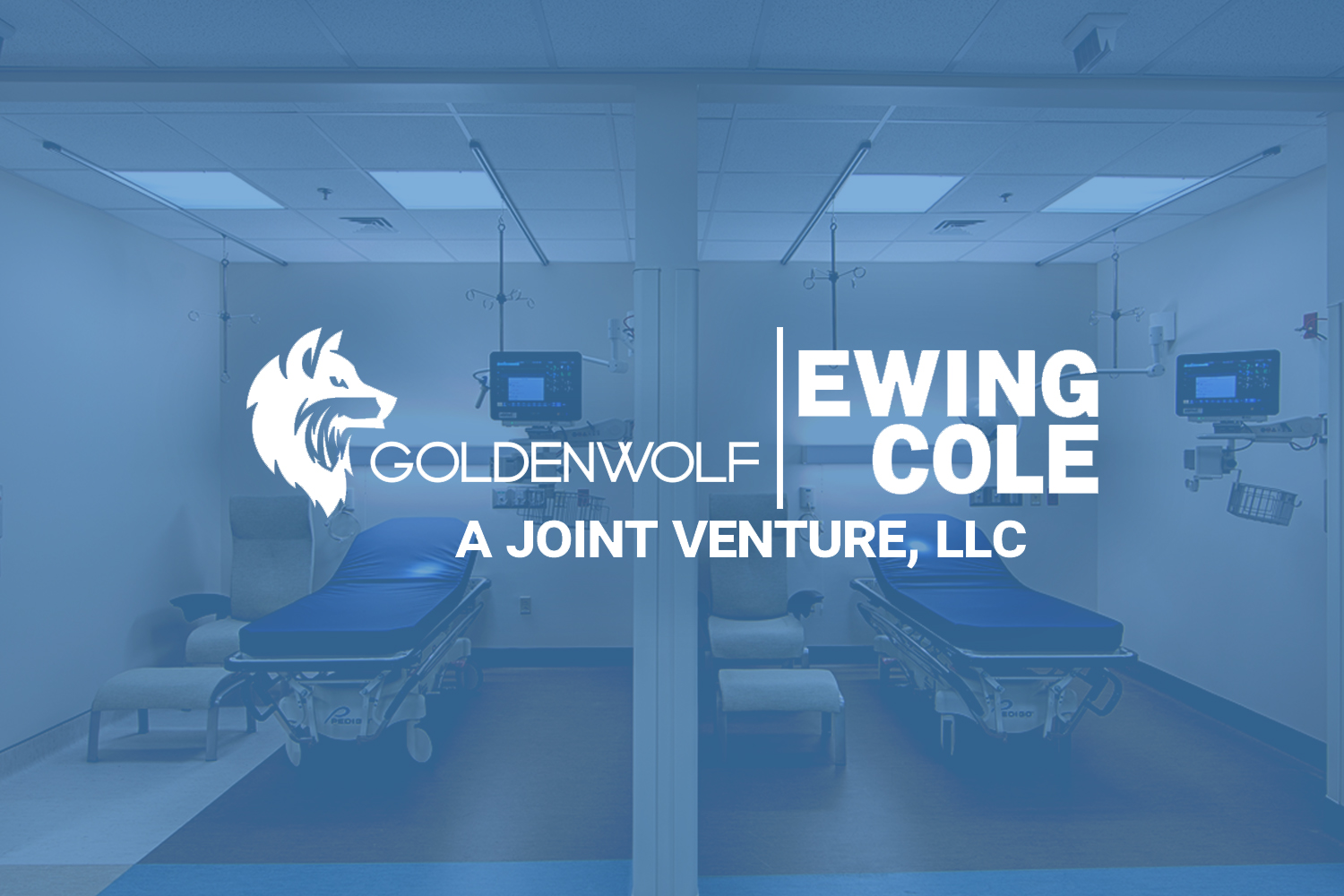 16 Jul

GoldenWolf-EwingCole JV Selected for Two Medical Facilities A/E Services Contracts by the USACE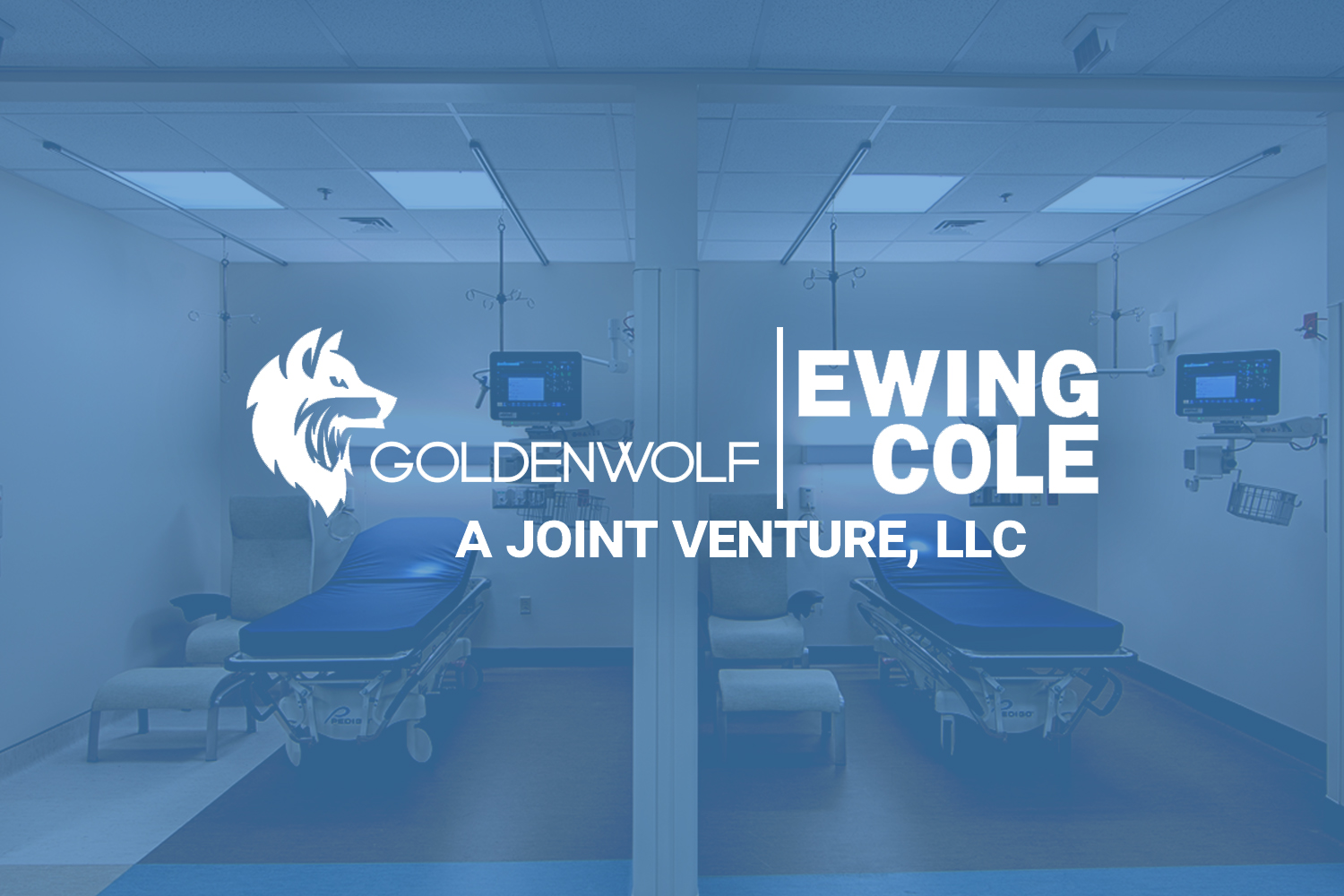 GoldenWolf-EwingCole Joint Venture Selected for Two Medical Facilities A/E Services Task Order Contracts by the US Army Corps of Engineers
Huntingtown, MD & Philadelphia, PA (July 2020) – Goldenwolf-EwingCole JV has been awarded two Medical Facilities Architect-Engineer Services (MFAES) Multiple Award Task Order Contracts (MATOC) Indefinite Delivery Contracts to provide Medical Facilities A / E Services overseen by the U.S. Army Engineering and Support Center, Huntsville.  Both highly-specialized contracts, the first for $4.5 million and the second with a shared capacity of $ 160 million will support multiple sites within the United States as well as medical facilities worldwide.
Goldenwolf-EwingCole JV will provide all personnel, equipment, supplies, facilities, transportation, and supervision to perform medical architecture, engineering, and planning services related to Department of Defense healthcare facilities and medical laboratories. These services could include A/E design; engineering surveys and assessments; engineering studies; facility planning; full medical facility design; medical facility planning; construction phase services support; and commissioning support.
The first task order, initiated under the guidance of the Defense Health Agency and Tricare Health Plan Leadership, is to study the DoD / VA Florida Panhandle market and identify the potential for public-private development opportunities. The study will provide a long-term strategy for meeting federal healthcare needs and provide a strategic plan for efficiently utilizing facilities and optimizing access to care.
"The Huntsville Center is one of the Army's Mandatory Centers of Expertise in Medical Facilities Design, supporting the Defense Health Agency mission for the Military Health System's integration of readiness and health to deliver the Quadruple Aim: increased readiness, better health, better care, and lower cost." said Sabrina Wolfersberger, President of GoldenWolf and the JV's Managing Partner. "The GoldenWolf-EwingCole JV was specifically selected based on its qualifications and experience in medical facility design, planning and design research" according to John L. Capelli, AIA, the JV's Project Manager and EwingCole's government practice leader.
###
About the GoldenWolf – EwingCole Joint Venture:
Since 2014 GoldenWolf and EwingCole have been collaborating in support of DoD Healthcare and the Military Health System objectives. GoldenWolf has been developing innovative and executable solutions for the Defense Health Agency since its inception in 2013. EwingCole, a nationally recognized A/E, provides creative solutions to complex projects that improve our clients' everyday life, our community, and our world. In the last two years, EwingCole has designed $ 3.4B in medical and research facilities totaling 7.4M SF. Recognizing our shared commitment to DoD Medical, we formed an SBA approved Mentor-Protégé relationship in 2018. For additional information, visit: https://goldenwolf.com and  http://www.ewingcole.com.