04 Aug

EwingCole's Maria Papiez named AIA Triangle 2020 Gail Lindsey Award Recipient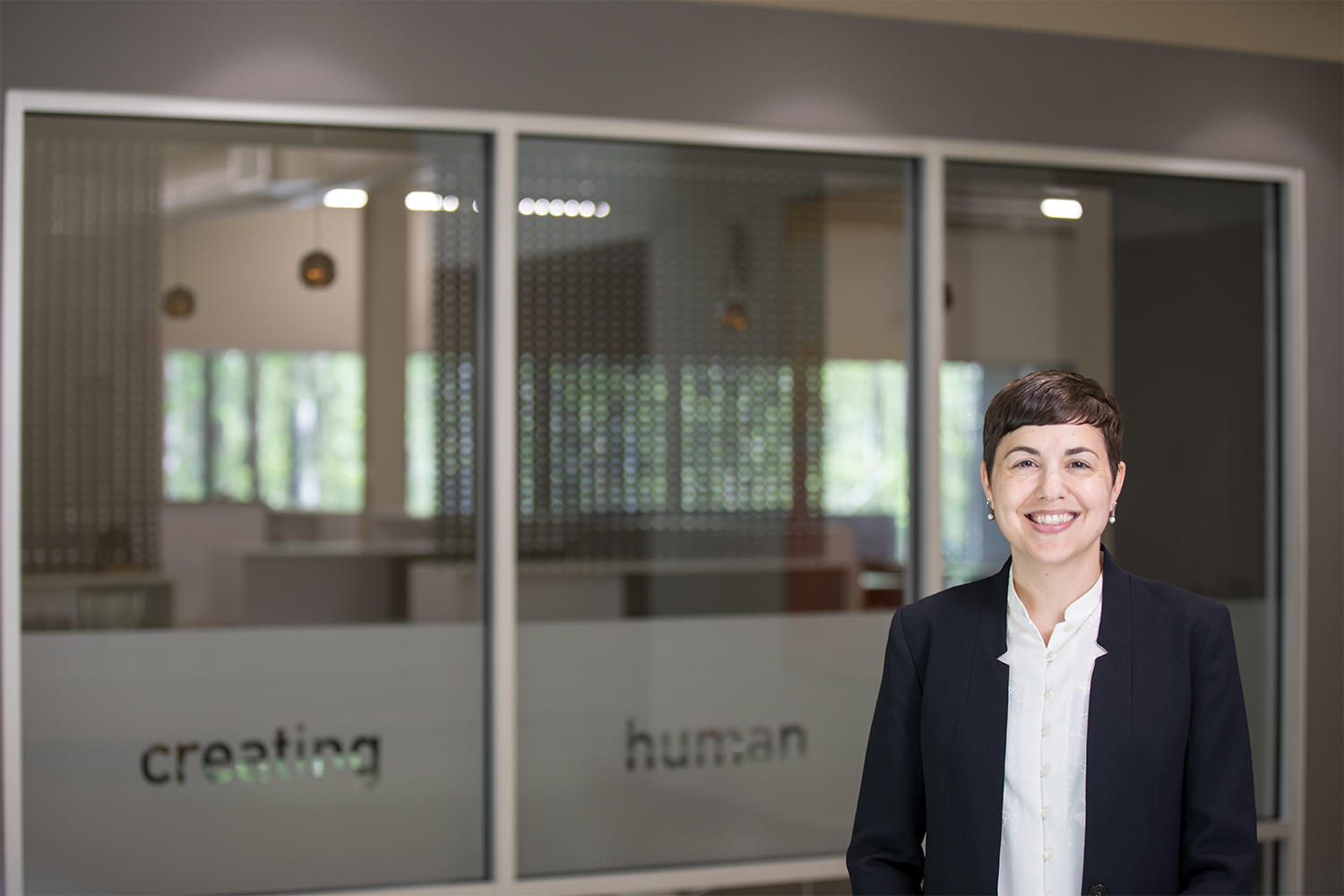 EwingCole's Maria Papiez named AIA Triangle 2020 Gail Lindsey Award Recipient
Raleigh, North Carolina (August, 2020)  – EwingCole is proud to announce that our Director of Sustainable Design, Maria Papiez, AP, LEED GA, is the AIA Triangle 2020 Gail Lindsey Award recipient as part of the AIA Triangle's 2020 Design Awards.
The Gail Lindsey Award recognizes "individuals, associations or projects who have made significant contributions to the culture of sustainable design within the Triangle." The recipient must represent the ideals of Gail Lindsey, one of the founding members of the US Green Build Council, the LEED Rating System, the AIA national COTE committee, and the Top Ten COTE Award program.
"I greatly admire Gail's legacy of enthusiasm, expertise, and leadership in the green building movement, especially her commitment to teaching and ability to bring people together," said Papiez. "Receiving an award in her name is a humbling and inspiring honor."
As an architect and environmental biologist, Papiez facilitates firm-wide efforts, including the AIA 2030 Commitment and Materials Pledge, participates in goal-setting and client interaction on project teams, and developed and leads the Thrive@EC sustainability group. She focuses on integrating the natural world into the built environment through design that allows both people and nature to thrive. As the director of sustainable design, she focuses on a life-cycle, systems-thinking approach to the design process and built-fabric impact. She loves digging into materials optimization for ingredient disclosure and embodied carbon and supports performance improvement across all types of projects.
Papiez's professional experience is in healthcare, education, and workplace design. She is an active participant in the AIA Large Firm Roundtable (LFRT) and the Sustainable Design Leaders (SDL) network, and she has been an adjunct Professor of Practice in the School of Architecture at
NC State University, teaching design studios.  She received her Master of Architecture from NC State University, her Master of Science in Environmental Chemistry from the University of Nevada, Reno, and her Bachelor of Science in Biology from the University of Portland.
# # #
About EwingCole:
EwingCole, in practice for nearly 60 years, is a nationally recognized, fully integrated architecture, engineering, interior design, and planning firm of more than 460 professionals in Baltimore, Charlotte, Irvine, New York, Raleigh, Philadelphia, Pittsburgh, and San Diego. Our multi-disciplinary practice is built on the core values of professional excellence, design quality, and collaboration. Our goal is to provide the best total solution for our clients, the community, and the environment.