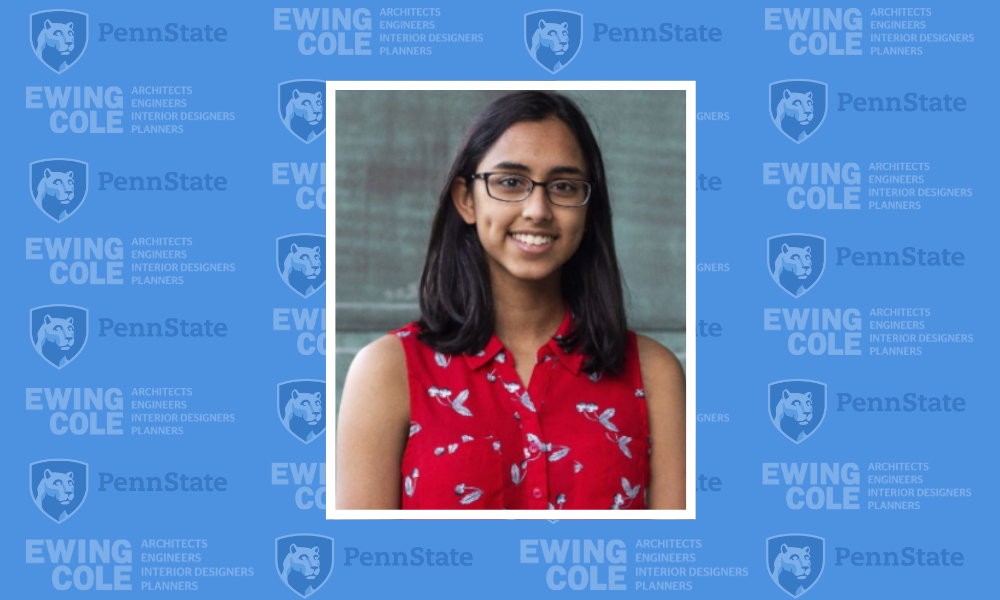 27 May

EwingCole Inc., Endowment Recipient Graduates Among Penn State '22 High Honors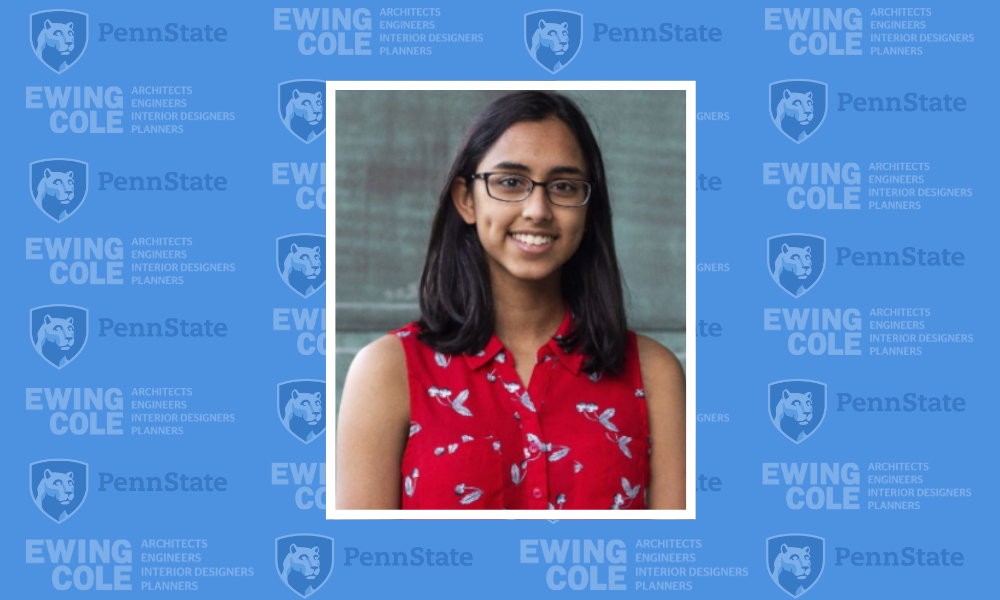 EwingCole Inc., Endowment Recipient Graduates Among Penn State '22 High Honors
Philadelphia, PA (May 2022) – Award-winning architecture, engineering, and interior design firm EwingCole is proud to congratulate Puja Bhajat, a recipient of the EwingCole Endowed Award in Architecture, on her graduation from Penn State University's College of Arts and Architecture. Bhajat graduated Summa Cum Laude last week with a bachelor's in architecture and a double minor in residential construction and sustainability leadership. Due to her high academic honors, Bhajat was selected as a student marshal and had the privilege of leading the students into ceremonial graduation proceedings.
While at Penn State, Bhajat was active in the interdisciplinary Solar Decathlon competition, designing net-zero, energy-ready homes. She further pursued her interest in sustainability by becoming LEED accredited and a Certified Passive House Consultant. Bhajat has also conducted independent research on build-it-yourself modular construction systems. She is going on to pursue graduate studies at the Architectural Association School in London.
EwingCole has a history of philanthropy at Penn State. In 1992, the firm created a $20,000 endowment that generated two scholarships awarded to one fourth-year architecture student and one fourth-year AE student annually. The scholarships are given to students who achieve outstanding academic success in their studies. This endowment was doubled in 2016 as a renewed commitment to both departments at Penn State.
Additionally, EwingCole committed two $25,000 gifts in 2019; one to the Department of Architecture and one to the Department of Architectural Engineering (AE) at Penn State. Known as the EwingCole Endowment for Systems Integration, the $50,000 total commitment underwrites special events and activities, bridging together the architecture and AE curricula in the study of building systems integration.