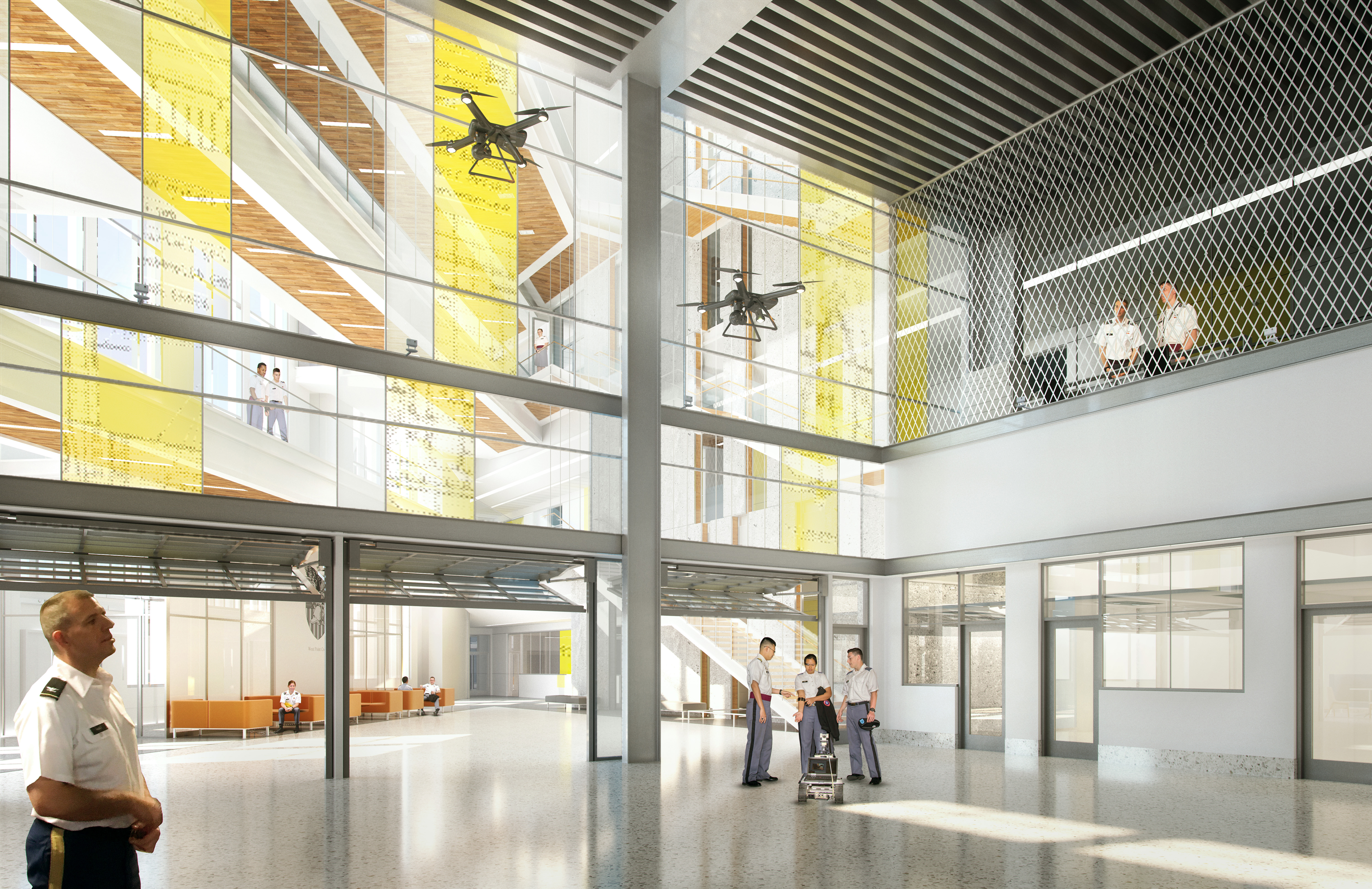 29 Jun

EwingCole Design for West Point's Cyber & Engineering Academic Center (CEAC) Honored with SAME Award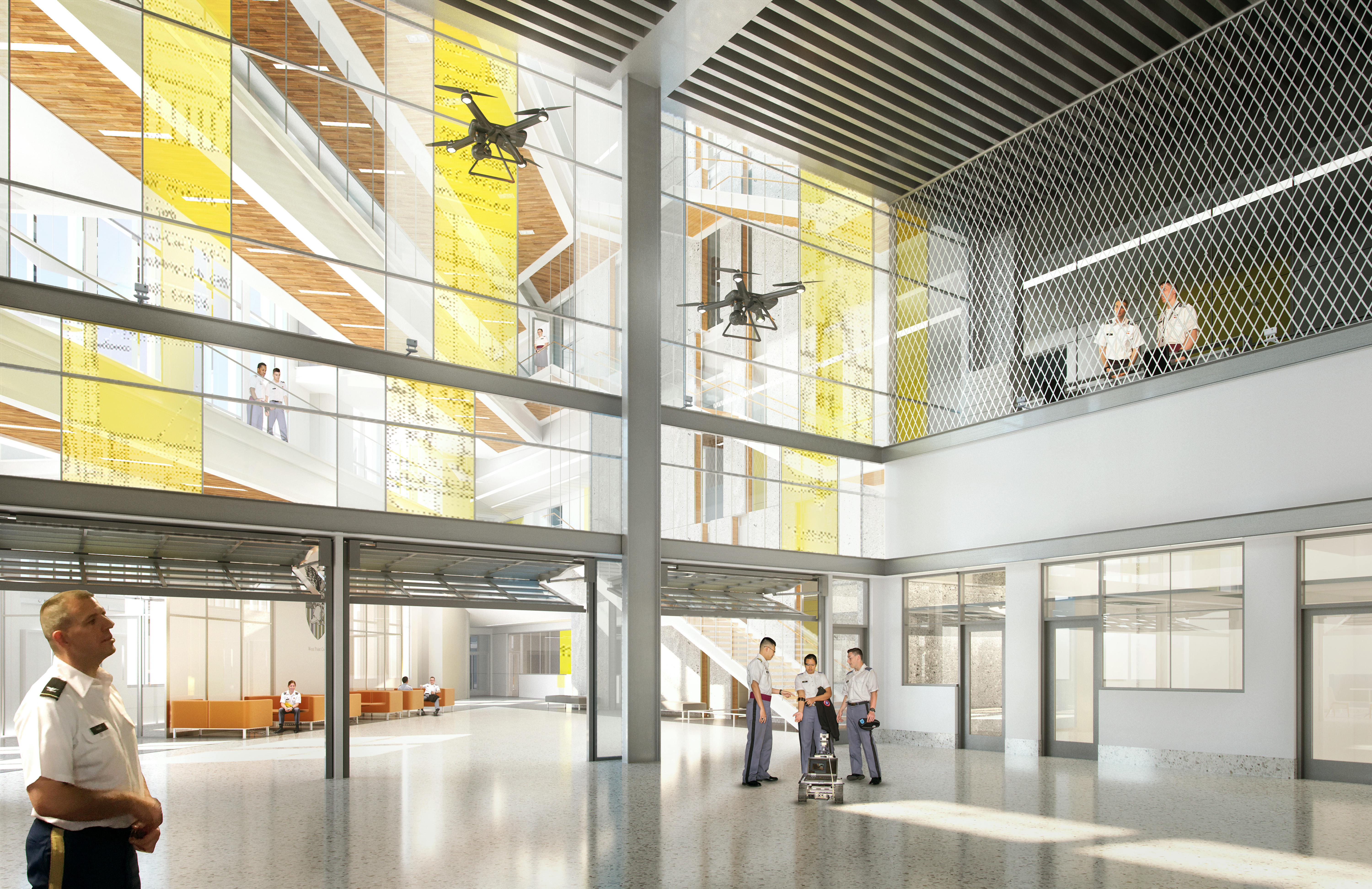 EwingCole Design for West Point's Cyber & Engineering Academic Center (CEAC) Honored with SAME Award
(Philadelphia, June 2020) – EwingCole, one of the nation's leading architecture, engineering, and interior design firms, is pleased the design of CEAC is named the 2020 Planning, Design, Studies Unbuilt Merit Award winner by the Society of American Military Engineers SAME. This year's inaugural awards program celebrates "design excellence in the built environment for planned and constructed works throughout the world."
"This award is an acknowledgment of the teamwork that went into creating a world-class facility for the future cadets at West Point," said John Capelli AIA, Director of EwingCole's Government Practice. "It is a true testament to the partnership between USMA, USACE and the Jacobs/EwingCole JV, and we could not be more honored by this recognition."
A jury of Architectural Practice Community of Interest members, as well as individuals and professionals within related fields, selected eight winners from a group of roughly 60 submissions. Honorees were split based on built and unbuilt projects.
"We strive to reach beyond the ordinary with each of our projects, so being selected out of this competitive field by an organization like SAME is incredibly rewarding," said Capelli.
CEAC is West Point's response to a global shift in warfare from physical battlefields to digital ones. The Center intends to equip current and future cadets with the skills and resources they need to be successful in an ever-evolving technological landscape. Its design fosters innovation and interdisciplinary collaboration and interaction and includes 59 unique labs, each designed with flexibility and adaptability for future programming. CEAC represents the intersection of disciplined military thinking and innovative contemporary teaching methods.
# # #
About EwingCole
EwingCole is a nationally recognized design firm, fully integrating architecture, interior design, engineering and planning with over 450 professionals in Baltimore, Charlotte, Irvine, New York, Philadelphia, Pittsburgh, and Raleigh. Our practice is built on the core values of professional excellence, design quality, and collaboration to provide the best total solution for our clients, the community, and the environment. EwingCole is a leader in the design of academic, cultural, government, healthcare, science and technology, sports and entertainment and workplace facilities. For additional information, visit: http://www.ewingcole.com.