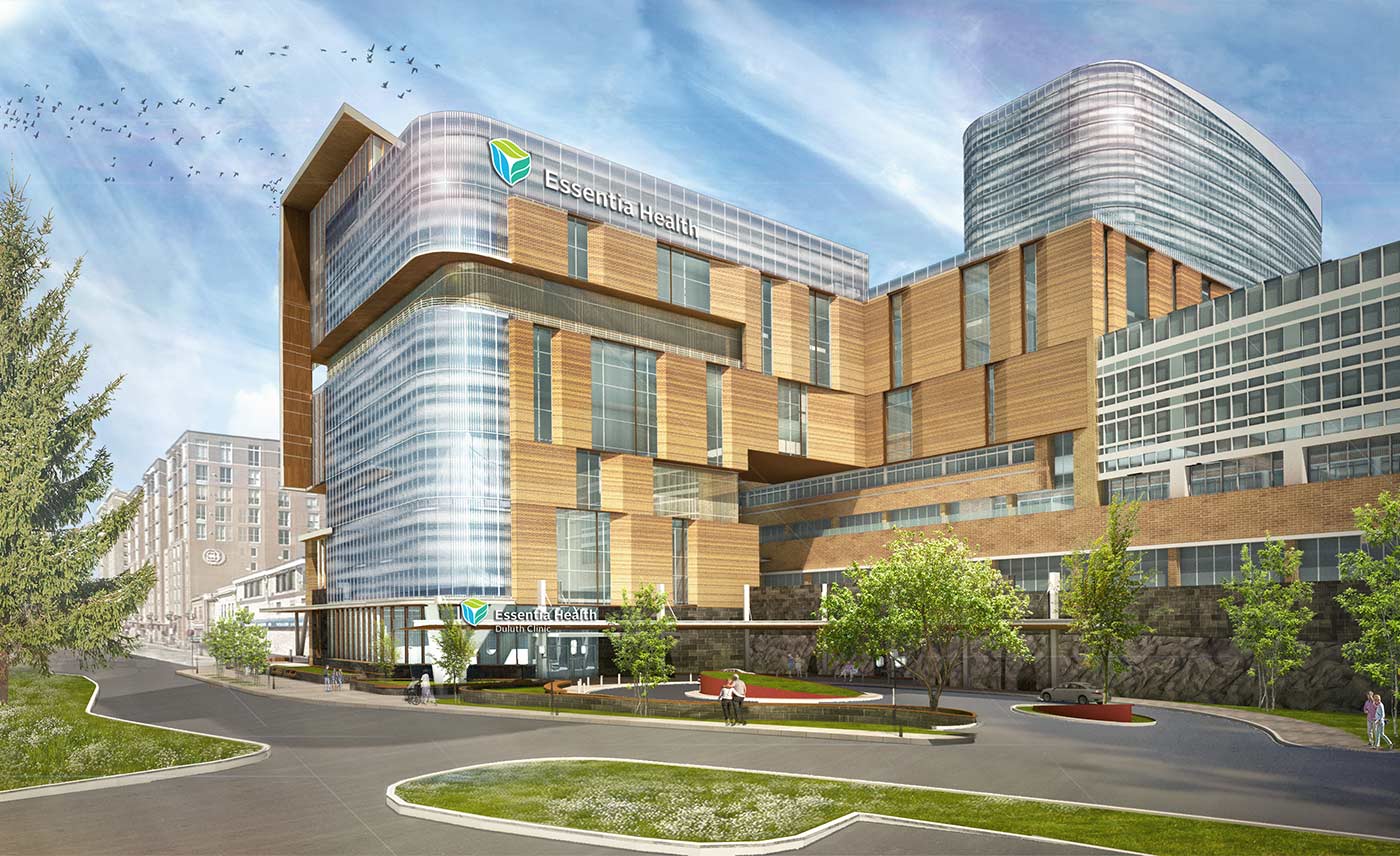 19 Aug

Essentia Health's Vision Northland project wins healthcare design award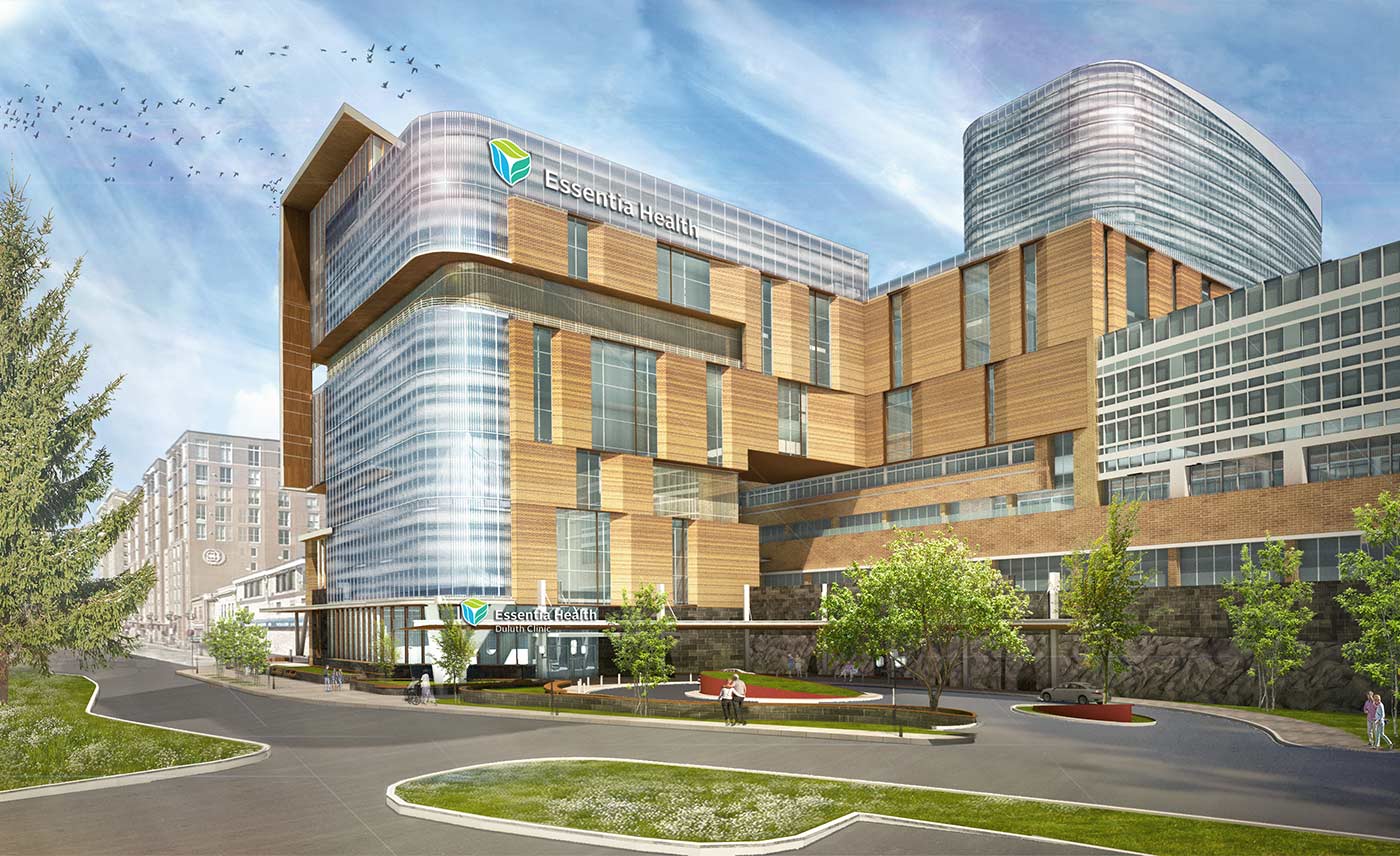 Essentia Health's Vision Northland project wins healthcare design award
Duluth, MN (August 2020) – Essentia Health's Vision Northland project was selected for an Honorable Mention award in Healthcare Design Magazine's 2020 Design Showcase. EwingCole, a nationally recognized architecture, engineering and interior design firm based in Philadelphia, led the design.
In the program's 20th year, the 2020 Design Showcase features projects that deliver "impressive solutions" to emerging design challenges throughout the health care industry. Winners and finalists were selected by 17 panelists representing a variety of organizations, including the Center for Health Design, the International Interior Design Association and the American Society of Interior Designers.
"Vision Northland will transform how Essentia delivers care, providing the kinds of facilities and technology necessary to effectively and efficiently practice medicine in the 21st century," said Robert Erickson, MD, Essentia Health's medical director for Vision Northland.
"Vision Northland represents the intersection of progressive redevelopment and high-quality healthcare design. Designers sought to create a civic asset, a structure bold enough to serve as the standard-bearer of health in the region, as well as the physical celebration of the community it serves. To cohesively weave into the fabric of downtown Duluth, the exterior envelope draws its appearance from the rolling fog off the lake. Its interior pays tribute to the region's rich history and traditions through art and its materials selection."
The panelists noted the design's "innovative use of materials, shapes and forms and leveraging daylighting, nature and views," along with being "mindful of social responsibility, with passive solar, vegetative roof, etc. This project is probably the most advanced and conscientious of that."
"Vision Northland is an enormous investment in the community, so to be acknowledged in such a prestigious design showcase is truly an honor," said EwingCole's director of design, Saul Jabbawy.
Construction on the project began in September 2019 and is expected to be completed in the first quarter of 2023, with operations set to begin in the third quarter of 2023.
# # #
About EwingCole:
EwingCole, in practice for nearly 60 years, is a nationally recognized, fully integrated architecture, engineering, interior design, and planning firm of more than 400 professionals in Baltimore, Charlotte, Irvine, New York, Raleigh, Philadelphia, Pittsburgh, and San Diego. Our multi-disciplinary practice is built on the core values of professional excellence, design quality, and collaboration. Our goal is to provide the best total solution for our clients, the community, and the environment.