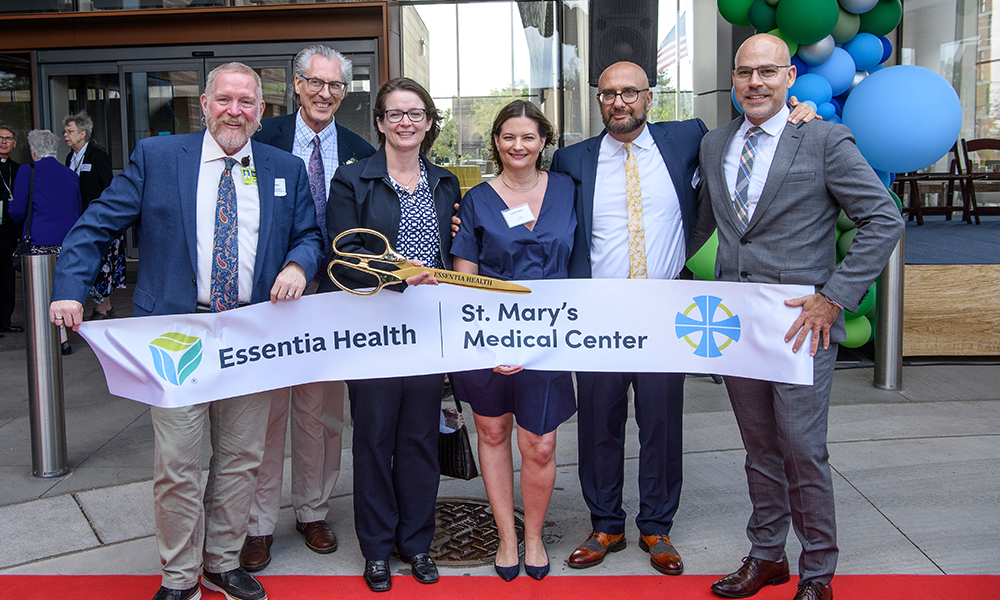 02 Aug

Essentia Health Unveils New St. Mary's Medical Center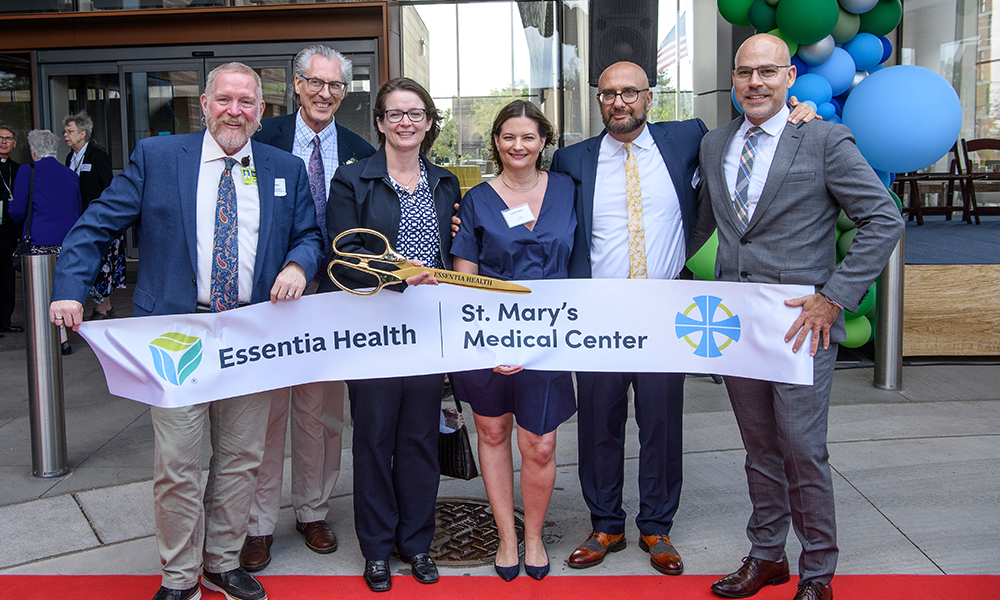 Essentia Health Unveils New St. Mary's Medical Center
Duluth, MN (August 2023) – EwingCole joined Essentia Health leadership and stakeholders for the official ribbon cutting of the new St. Mary's Medical Center in Duluth, MN. After five years of design and construction, battling the elements, and a global pandemic, Essentia's staff is preparing to welcome new patients in the coming days.
"It is with a profound sense of pride that I stand up here on behalf of 15,000 people at Essentia Health," said Essentia Health CEO Dr. Herman said.
The hospital and adjoining clinic represent millions of hours of work and a monumental shift in the medical landscape for the residents of northern Minnesota and northwestern Wisconsin. For EwingCole, this hospital is the largest healthcare project in the Philadelphia-based design firm's history.
"It's hard to believe that after six years of planning, design, and construction, today is finally here," said Robert McConnell, AIA, president of EwingCole. "As Essentia Health prepares to relocate all operations from their current hospital to the new St. Mary's, we eagerly anticipate the arrival of the first patient on July 30th."
The project, dubbed Vision Northland, cost about $900 million and spans over 940,000 SF across two city blocks on the banks of Lake Superior. St. Mary's is the region's only Level 1 trauma center, and the new hospital includes 16 operating rooms and 13 birthing suites. Equipped with the latest state-of-the-art technology and a reimagined healthcare delivery model, St. Mary's Medical Center is set to redefine the continuum of care for the region's patients.
"We wanted this to be more than just a hospital. We wanted it to challenge contemporary healthcare design strategies and focus on creating a welcoming and highly efficient space," said Saul Jabbawy, EwingCole's regional director of design. "It's inspired by and designed for the community. Essentia Health had the vision for their patient population and staff. We just brought that vision to life."
The project broke ground in September of 2019. The design team worked closely with the local construction crew McGough, architects at Duluth-based LHB, and sub-consultants throughout the process to overcome challenging environmental conditions, a global pandemic, and crippling supply chain disruptions. Essentia Health completed moving current patients into the new facility on July 30.
"The design and construction of this project was no small feat. It took an incredible level of collaboration and dedication on the part of everyone involved," said McConnell. "It was a team effort through and through, so we're proud to be a part of today's ceremony."
St. Mary's Medical Center has provided the region with the highest quality care for 135 years. This new hospital represents a great leap forward for the next century of compassionate and unparalleled healthcare.