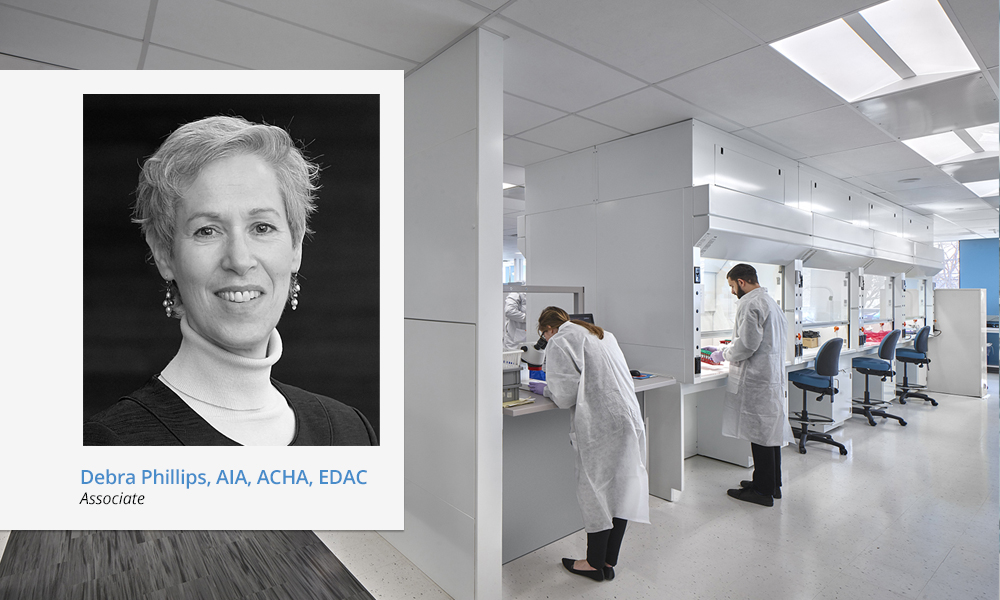 19 Sep

EC's Debra Phillips to Present at Children's Hospital Association Lab Director's Forum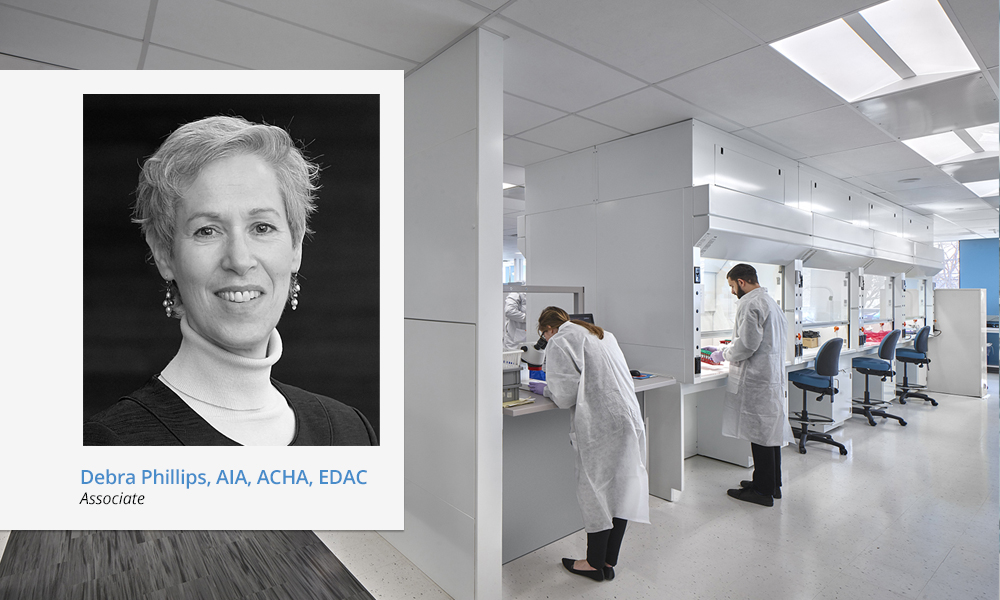 EC's Debra Phillips to Present at Children's Hospital Association Lab Director's Forum
Philadelphia, PA – (September 2022) – EwingCole's Debra Phillips, AIA, ACHA, EDAC, is speaking at the Children's Hospital Association Laboratory Director's Forum this Thursday, September 22.
"I'm honored to share my lab planning expertise with the Children's Hospital Association lab directors," she said. "Their work is critical for the children in their care and I'm happy to support their mission."
Speakers at the Laboratory Director's Forum are invited to join laboratory and healthcare leaders from across the country to share and discuss challenges, explore new best practices and technology, and discuss how the laboratory can add value to the patient experience.
Debra's presentation, Unlocked Potential: Design that Maximizes Lab Space, is scheduled for Thursday, September 22, 2022. She will discuss how space maximization and good planning and design allow sudden shifts that can accommodate an ever-changing healthcare landscape.
Debra is an accredited healthcare architect and planner with the aptitude and expertise to manage all aspects of complex healthcare projects. Her strengths include analytical and critical thinking, while her interests include healthcare/environmental research. Her broad architectural background encompasses programming, space planning, master planning, and design development.