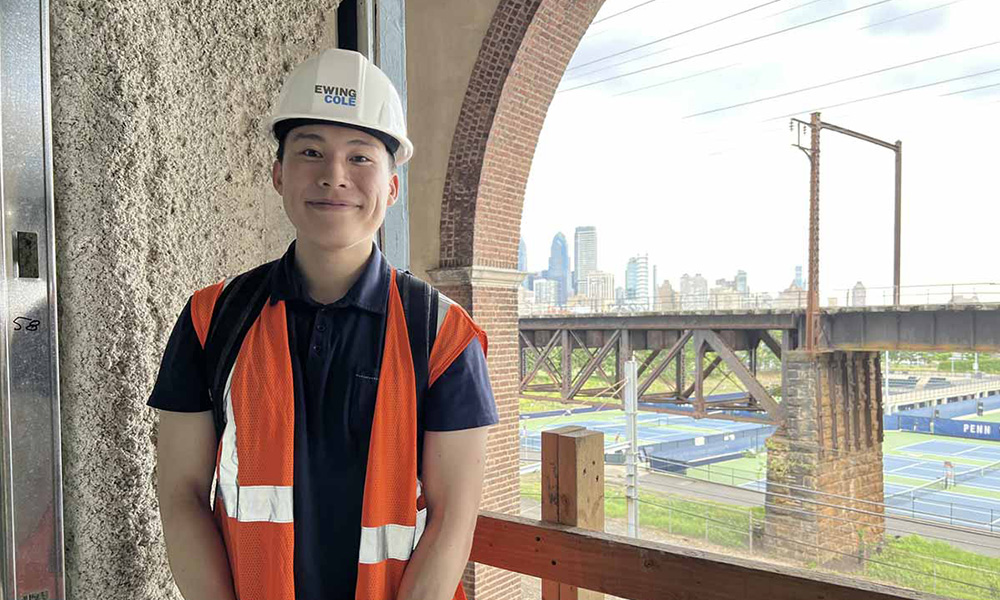 16 Aug

Dispatches from Co-Op: Building on Learning, Ethan Yen's Co-Op Experience

Posted at 14:02h

in

Press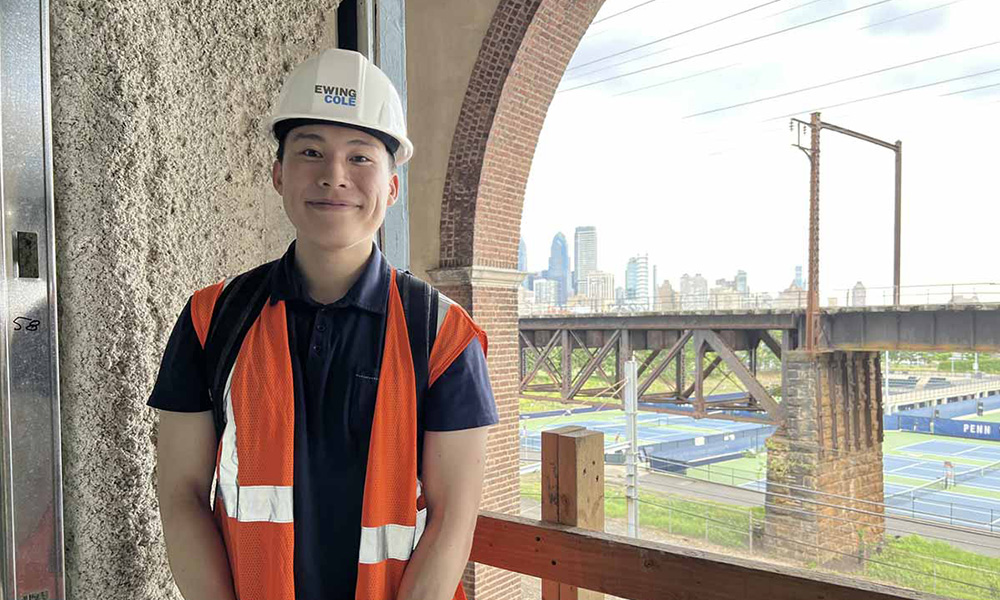 Dispatches from co-op: Building on Learning, Ethan Yen's Co-Op Experience
Ethan Yen grew up in the construction industry. The son of a contractor, he visited many construction sites as a child, watching the upward progress of new buildings. He hoped to one day transform underdeveloped areas into thriving, sustainable and inclusive environments, developing safe and affordable housing for immigrants and low-income folks. As a BS/MS student at Drexel studying architectural and civil engineering, he's well on his way.
Yen is currently finishing up his final co-op at EwingCole, a local architecture and engineering firm. His co-ops and research experiences have given him an in-depth understanding of interior and exterior building design and allowed him to explore cutting-edge materials to use one day in new structures. Co-op was a huge factor for Yen's college experience; he decided on Drexel for both its dual-degree engineering programs and three six-month integrated co-op options.
At EwingCole, Yen is chiefly involved in designing and analyzing various structures, giving feedback on buildings being used in a variety of industries. He's also had the opportunity to participate in a site investigation of a manufacturing facility in Delaware that EwingCole is building for WuXi, a pharmaceutical service company.
"The experience of exploring the site and witnessing the vast scale of the building, along with its potential for future growth is truly awe-inspiring," he said. "As an engineer, being involved in this type of work is incredibly motivating. It's remarkable to see how the designs and drawings we create become a tangible reality."
Drexel's co-op program gives students the opportunity to test-drive their major, helping students to affirm or discover their career path. It can also be an opportunity for deeper learning in topics covered in the classroom, giving concepts learned in class visible relevancy. Yen's first co-op was at the National Institute of Standards Technology (NIST), doing research on getting buildings to net-zero energy. This helped him become aware of the dynamics within the indoor environment of building design, as he used algorithms to advance building design to be its most energy-efficient. One year later, Yen was working at Simpson Gumpterz andHeger (SGH), working on sustainability in buildings' exterior features using ground penetration radar, thermal cameras, and more.
"Through these experiences, I gained a profound understanding of both the indoor environment and the building enclosure in achieving optimal building performance. However," he said, "My lifelong vision was to design and develop buildings, which is why I sought my final co-op at EwingCole. Working with their multidisciplinary team of engineers would be the perfect opportunity to enhance my knowledge of building design.