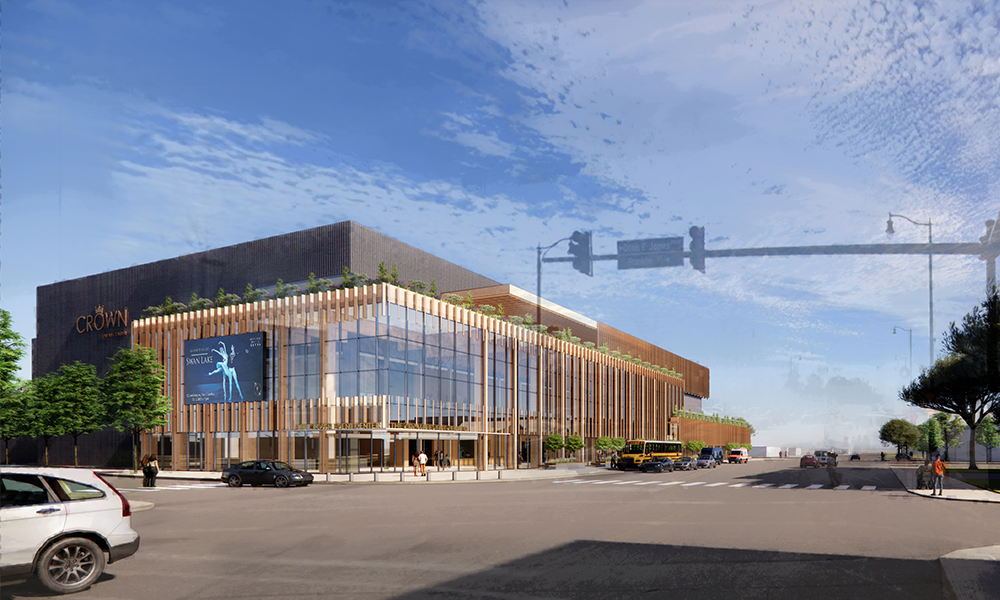 21 Sep

Cumberland County Votes: EwingCole to Proceed with Crown Event Center Design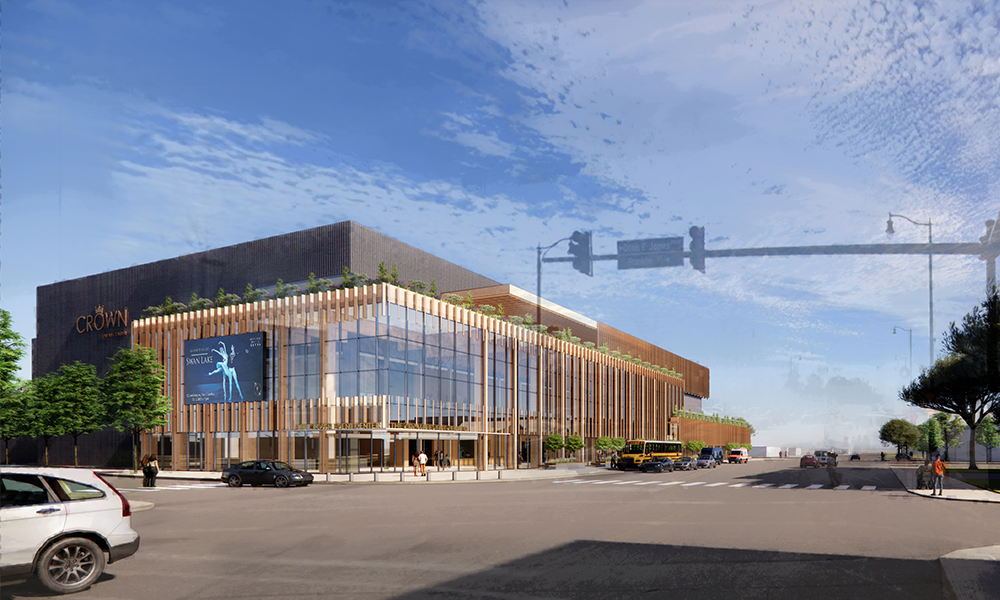 Cumberland County Votes: EwingCole to Proceed with Crown Event Center Design
Fayetteville, NC (September 2023) – On August 15, 2023, the Cumberland County Board of Commissioners Crown Event Center Committee approved the schematic design for the new state-of-the-art Crown Event Center – to be located in Downtown Fayetteville, NC. As the architect for the 131,500-square-foot, $131.7 million project, EwingCole spearheaded the approved design.
"This is an extremely important project for our county," said Cumberland County Board of Commissioners Vice Chairman Glenn Adams, who serves as chair for the Board's Crown Event Center Committee. "The design of this facility needs to reflect our community and our values while also presenting the Crown Event Center as an economic driver and catalyst for our County in the region and across the state."
The existing Crown Complex includes five venues – a 2,440-seat theatre and 4,500-seat arena that opened in 1967; and a 10,880-seat coliseum, a 60,000-square-foot expo center, and a 9,200-square-foot ballroom that opened in 1997. The new Crown Event Center will replace the original theatre and arena.
This new multipurpose event center is being planned and designed to host a variety of events, including concerts, comedy shows, family shows, touring theater/Broadway productions, local and regional performances, banquet events, conventions, and more. The center will include updated acoustics, stage configurations, rigging capacities, seating availability and configuration changes, concessions, amenities, and back-of-house requirements and space to attract attendees, vendors, and entertainment to this venue.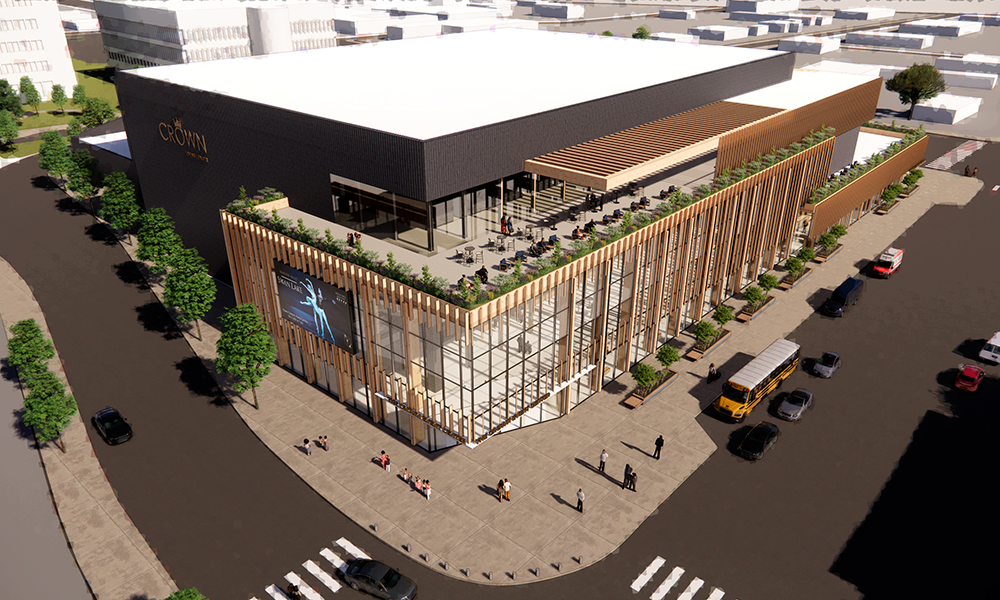 In designing the facility, EwingCole adhered to a set of approved guiding principles for the project, which are a set of value statements intended to establish a common direction for the project and inform decision-making throughout the duration of design. EwingCole also used the overarching concept of "Out of Many, One" – which is featured in the Cumberland County seal – as  the focus of its design for the new Crown Event Center.
"Cumberland County is an extremely diverse community where many different groups of people come together, and we wanted the design to reflect that dynamic," said Bill Koonz, Regional Director for EwingCole. "We want this project to be a civic asset and a place that the community will be proud of. Our design process always begins with taking in feedback from the community and county leaders so that we have a clearly defined mandate going forward."
During an earlier County Commissioners meeting, Koonz presented the Board with several renderings of the building's exterior, which includes glass curtainwall facing Gillespie Street with wood-look column enclosures and exterior shading devices, along with a roof terrace that includes plantings and an exterior shade canopy.
Here are some of the programmatic highlights included in the approved design:
3,000-seat event center with VIP and general admission balconies
Multi-use ballroom and smaller meeting rooms for events and conferences
Speakeasy, numerous feature bars, and venue food service space
Roof terrace with views of the downtown area
Support spaces for talent as well as event staging
The schematic design was a collaborative effort following the programming interviews and presentations completed earlier this year and led by EwingCole's design team consisting of architects, engineers, landscape architects, and acousticians.
The interior design of the project is ongoing. Construction is expected to begin in early 2024