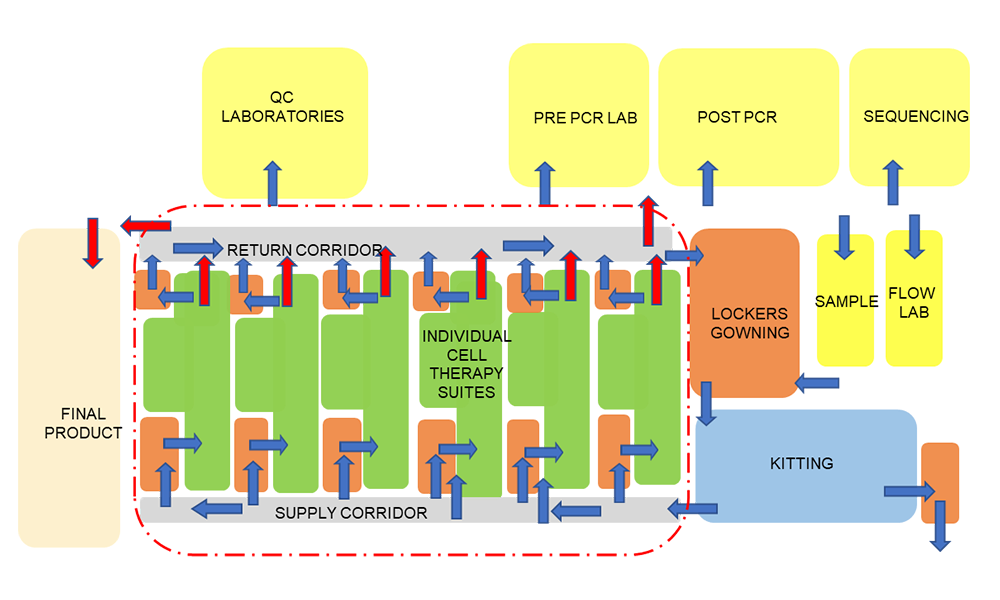 02 Dec

Cell and Gene Therapy R&D is Driving a Large Portion of the Life Sciences Boom

Posted at 19:04h

in

Press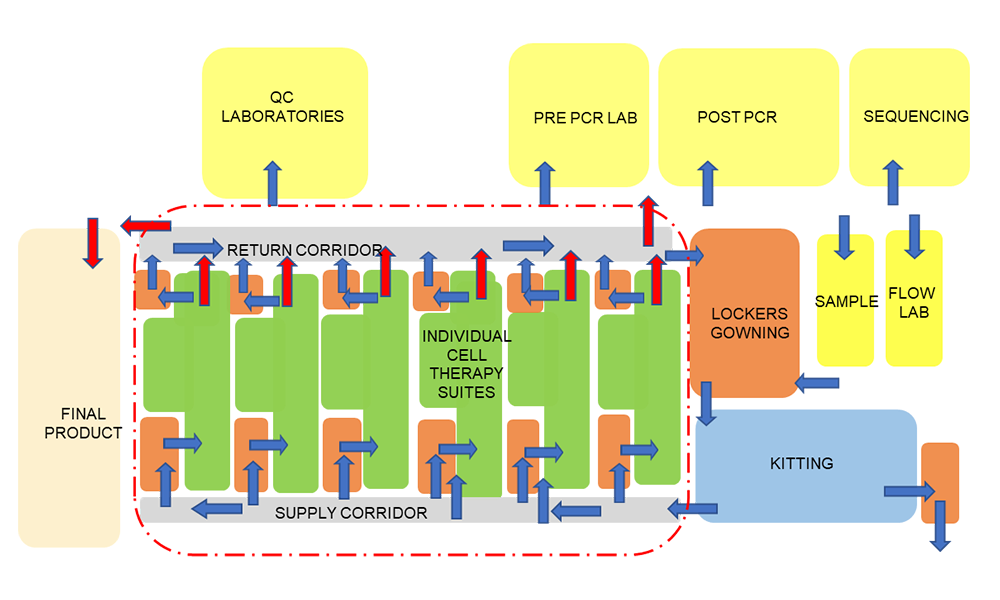 Cell and Gene Therapy R&D is Driving a Large Portion of the Life Sciences Boom
Product Details Inform Space Design, Site Selection, and Construction Option
The booming life sciences industry, whose investment in corporate research and development spending more than doubled during the last decade to $212 billion in 2020, is giving birth to millions of square feet of new research laboratory space in the U.S.—29 million sf in 2019, up from 17 million sf in 2009. Much of that recent growth is in gene and cell therapy R&D.
Regulatory approvals of the first gene therapies in 2017 and an expectation of commercially viable treatments are driving the growth, says Peter Walters, director of Advanced Therapies at CRB in Carlsbad, Calif. Hundreds of research studies are in progress to test gene therapies to treat genetic conditions, cancer, and HIV/AIDS, according to the National Institutes of Health. That means that the rising demand for space is expected to continue. "For all of these companies—I think over 1,200 worldwide—everyone who is coming out of R&D and going into a clinical phase one, certainly a phase two, is looking for a new build. So, there is a tremendous market shortage of cleanroom space, and of warehouse space that can be converted into laboratory space," says Walters.
This demand can be met with newly built facilities or those constructed in a repurposed building that has proper utilities, and can range in size from 30,000 sf to 200,000 sf, says Sara Eastman, principal and director of Science and Technology at EwingCole in Philadelphia.