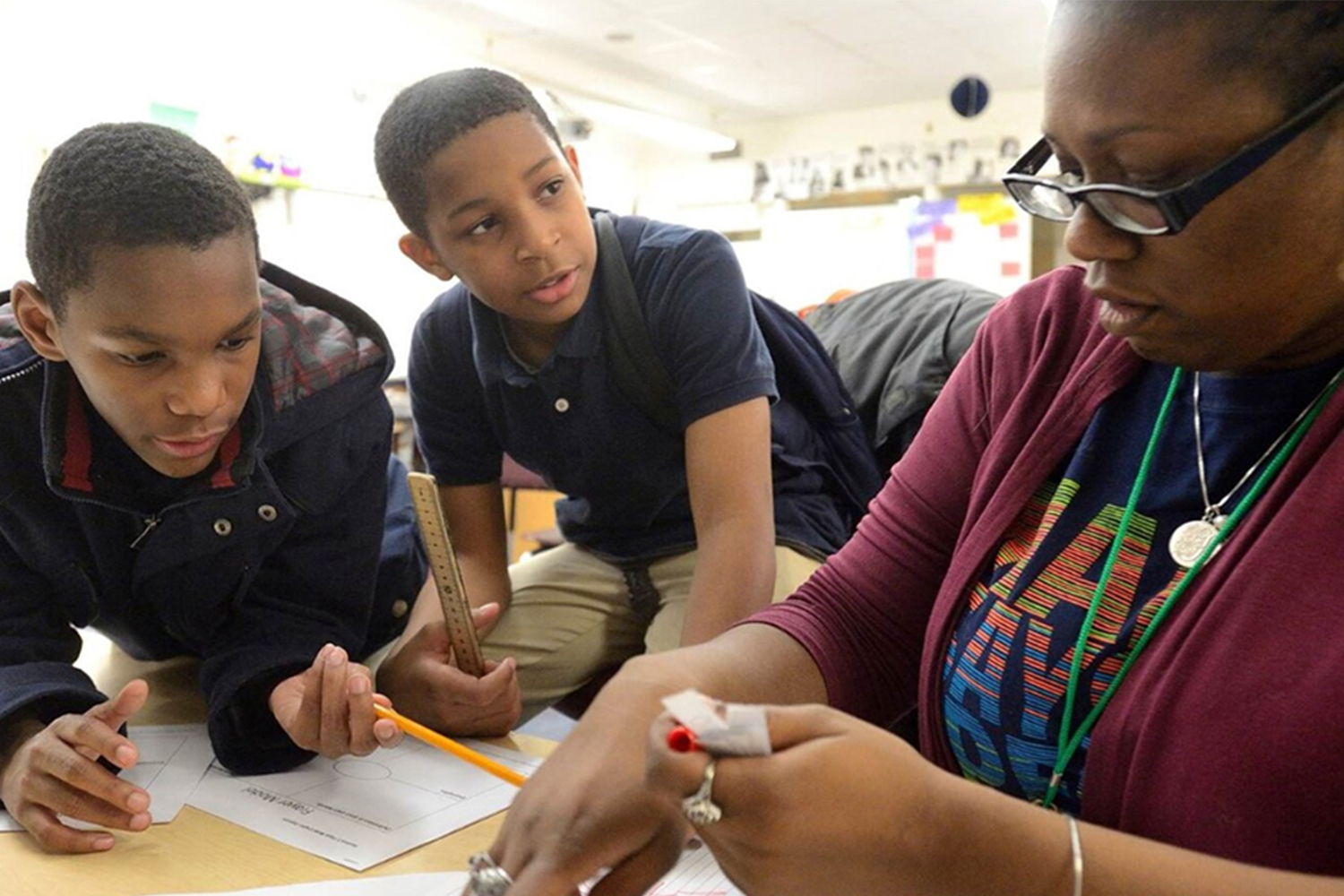 Celebrating International Women's Day: Conversations with the Women at EwingCole (Part 2)
To celebrate this year's International Women's Day, we're profiling a few of the women at EwingCole who provide a wide array of expertise throughout the firm.
Jordan Rhodes, RA is one of the latest architects to join the EwingCole family. A former Girl Scout, she believes in the creed of leaving spaces and places better than how you found them. Jordan sees the field in need of more diversity. As a registered architect, she wants to lend her support to growing opportunities for underrepresented communities in the area of architecture.
Q: What project are you most proud of and what was your role?
Jordan: I got to repurpose a former childhood development center into an office and future neighborhood incubator space. It was a small two-person project team which provided me the opportunity to learn and grow a lot.
Q: What are some of the most rewarding elements of your work?

Jordan: I'm a former Girl Scout. One of the Girl Scouts' core values is leaving every place you occupy better than the way you found it. So, whether I'm working on a school, an office, or retail space, I always seek to improve someone else's environment every day.

Q: This International Women's Day focuses, in part, on "collective individualism" or how individual contributions impact larger outcomes and goals. In your field, how does gender diversity play a role in shaping a team, firm, or project?

Jordan: Somethings can be researched, but life experiences can't be. A diverse firm leads to diverse project teams which leads to projects that better reflect the needs of those that will in habit it. Sometimes it takes a parent to recognize the lack of changing tables in men's restrooms. The most poignant exercise I've ever done for a school was to spend a day in a wheelchair for a space planning course. It was eye-opening. I walked past spaces every day that were inaccessible even though they are code compliant.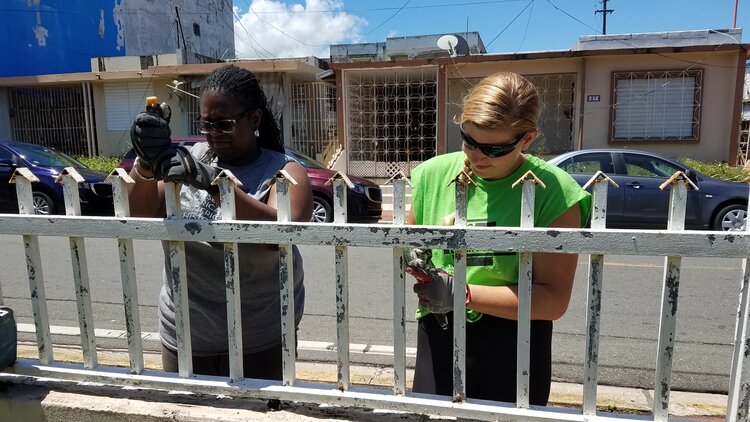 Q: If you were leading a discussion on women in architecture, what topic would you most want to discuss?
Jordan: The need to address/discuss intersectionality. I often feel forced into being "either/or" when I'm "both/and".
Q: Are you involved in any community-based activities outside of the office? (i.e. volunteering, teaching, mentoring, serving on a board, etc.) 

Jordan: I serve as professional development chair on the board for Bmore NOMA (the Baltimore Chapter of the National Organization of Minority Architects). I was previously a member of the NOMA chapter at University of North Carolina at Charlotte, serving as secretary and on the student design competition team during my thesis year. After completing the licensing process, I wanted to take time to think about what I wanted to do next. This answer is to be a resource to any friend, co-worker, or any other ARE candidate within earshot.
Q: What impact do you hope to have on the community?

Jordan: To create a support structure which fosters an increase in the number of licensed architects within our membership. I want to have the 500th black woman architect to hold an active license to be a member of Bmore NOMA. (The directory is currently at 477!)
Q: Did you have any role models or mentors who shaped the way you work or how you chose your career?

Jordan: Macro-level, my parents. My father was an industrial operations engineer who worked for the county housing authority and my mother was a higher education administrator. They both instilled a work ethic, an appreciation for creative problem solving, and a sense of social responsibility in my siblings and me.

Micro-level, the project manager I worked with at my previous firm. He was a WEALTH of knowledge. He trusted me with tasks and didn't hover or micro-manage but was there to answer my questions or point me in the right direction.
Q: What would you say to a young girl who wanted to pursue a career in architecture?

Jordan: FIND YOUR TRIBE including at least a mentor, a few peers, and a mentee. A mentor shows you possibilities and pitfalls. Peers keep you going and offer accountability. A mentee can make you thankful for your own growth and solidify principles in your mind. Because if you can teach it you really KNOW it.
Q: Throughout your career, have you seen any progress made towards women in your field? What areas do you feel need more support?

Jordan: Although 46 percent of new AXP participants and 35 percent of new ARE participants identify as racial or ethnic minority, less than one in five new architects identify as a racial or ethnic minority. I can't thank the women who came before me enough. They survived and thrived in more harsher settings then I will ever know. In their honor, I fully intend to do my part to insure I'm no longer the only black woman architect in a room.