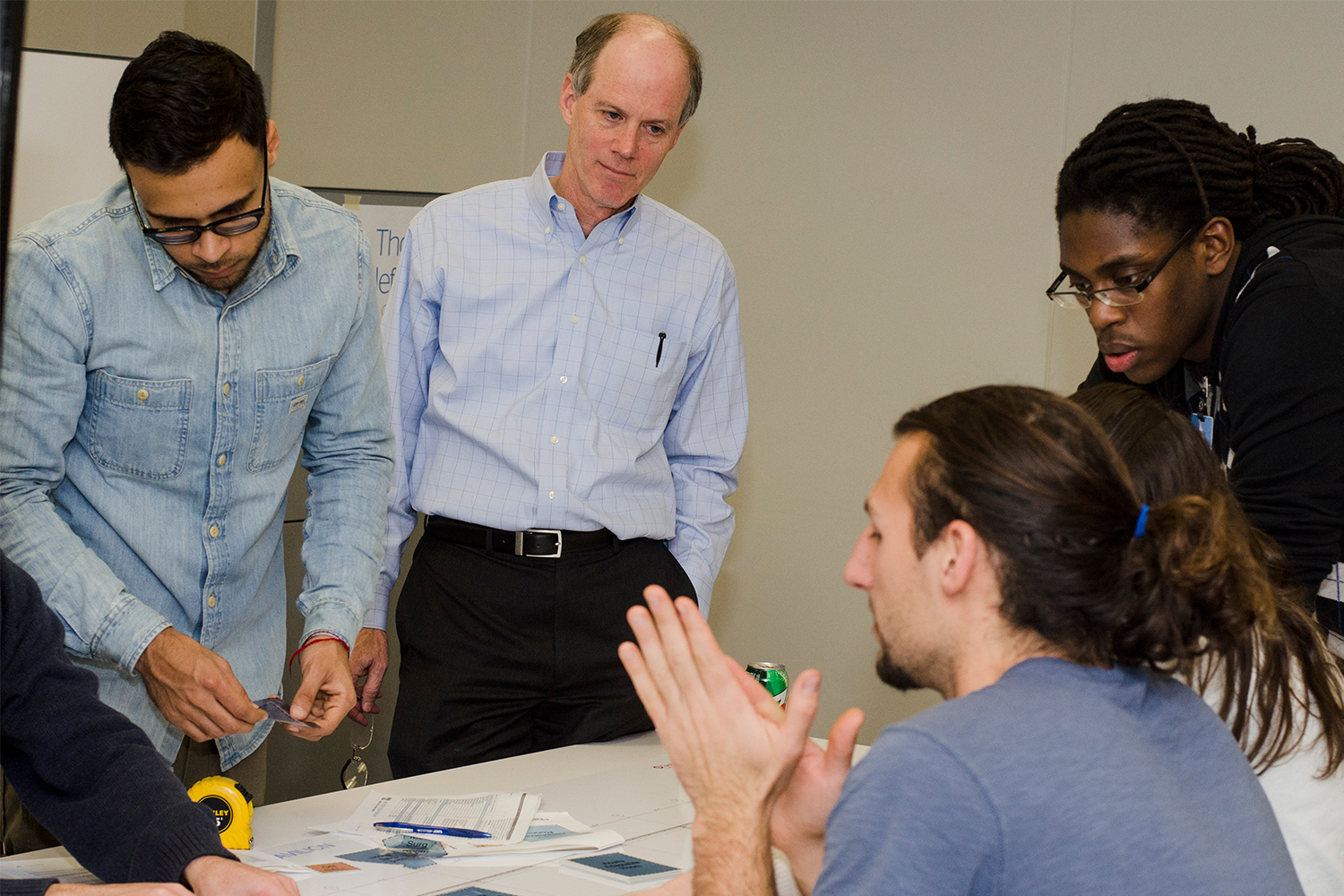 Celebrating 40 Years of Exceptional Design: Andy Jarvis Retires from EwingCole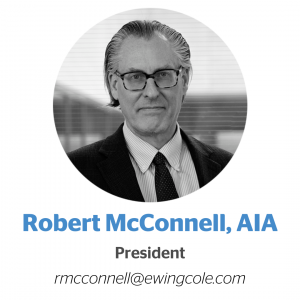 After forty years with EwingCole creating and designing innovative healthcare facilities, Andy Jarvis, architect, practice leader, and former president and CEO, is ready to begin his retirement journey. During these past four decades, he developed into a leader in his craft and left a lasting impact on the industry, our clients, and the firm's trajectory through his inspiring work. His encouragement of individual initiative, his care for design quality, and his thoughtful participation in genuine partnerships with diverse individuals and organizations have led to the construction of many remarkable new facilities for EwingCole's clients.
After receiving his Bachelor of Arts and Master of Architecture degrees from the University of Pennsylvania, he began his professional career in New York City in 1976, where he worked on designing new facilities for Princeton University, Corning Glass, and the Massachusetts Institute of Technology. He joined EwingCole in 1983 and designed projects in all areas of the firm's expertise. As EwingCole's President and Chief Executive Officer from 1990-2005, he led the firm's advancement into the digital era while leading the design of selected projects, emphasizing new ventures for the firm's clients.
After his tenure as president, Andy honed his healthcare planning and design expertise and helped establish and grow EwingCole's office in New York City. He has dedicated his career to creating therapeutic patient experiences and designing workplaces for caregivers that sustain their energy and compassion. His client list is a who's who of healthcare. It includes Columbia University, Johns Hopkins, Memorial Sloan Kettering Cancer Center, Mount Sinai Health System, NewYork-Presbyterian, Northwell Health, and SUNY Upstate Medical University.
Andy has always valued mentorship at EwingCole, so we asked him to share what he's learned throughout his career and his hopes for the next chapter.
What did you learn throughout your time as president and CEO?
Andrew: I learned it's more fun to be an architect! When I became president in 1990 at age 37, I was grateful I could rely on Joe Kelly and Pradeep Patel for business and operational leadership. During the nine years I was president, I focused on promoting the firm and learning how to bring in business. The firm's founder, Alec Ewing, was the consummate rainmaker - better than anyone I have met in my career. He rigorously kept up his relationships with clients and included other young design professionals and me in his meetings with clients so we could see how he worked. I have tried to follow his example of client relationship cultivation and teaching younger professionals on the job throughout my career.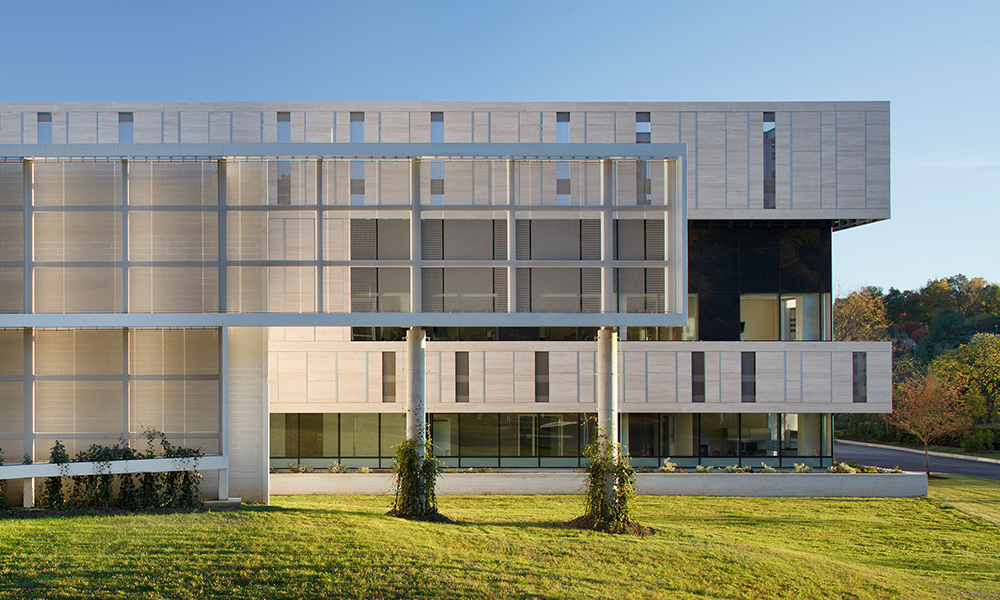 What led you to healthcare design? Has this always been your passion regarding your career in architecture, or did a particular moment or need arise that led you down that path?
Andrew: I was a horse racing facility architect before I was a healthcare architect! Ewing Cole Cherry Parksy hired me in 1983 to be the designer of the barns, paddocks, dormitories, sales pavilion, and veterinary building at the new Garden State Park racetrack – a thoroughbred horse racing facility in Cherry Hill, NJ. I didn't know anything about horse racing facilities, so I had to learn. Alec Ewing had recruited Bob Krause, the nation's leading horse racing facility architect, to lead our racetrack practice. Bob was a superb architect and mentor who taught me on the job. We designed a lot of new horse racing facilities in the 1980s. But in the mid-1990s, when racetracks around the country started losing business to newly introduced state lotteries, casinos, and other legalized gaming, there was suddenly no more need for racetrack architects! So I had to switch to something new - and that was healthcare architecture.
EwingCole also had excellent architects who knew healthcare architecture inside out:  Stan Cole, Bob Cherry, Lois Sarafian, Barbara Cedrone, Jack Vogdes, Ben Lavecchia and others. They were my next group of teachers. The first healthcare project I led as principal was a new outpatient building for Memorial Sloan Kettering Cancer Center that opened in 2002. Don Jones was our designer. Jim Harden, executive director of MSK's ambulatory care network, was a visionary client determined to change how outpatient cancer care was delivered. We designed a beautiful building - more like a hotel than a clinic - that focused on the cancer patient's experience. Patients and clinicians loved it. "When I'm here, I feel like I don't have cancer," said one patient. That project inspired me to study how creative design elevates the quality and compassion of healthcare. And that has been my passion ever since.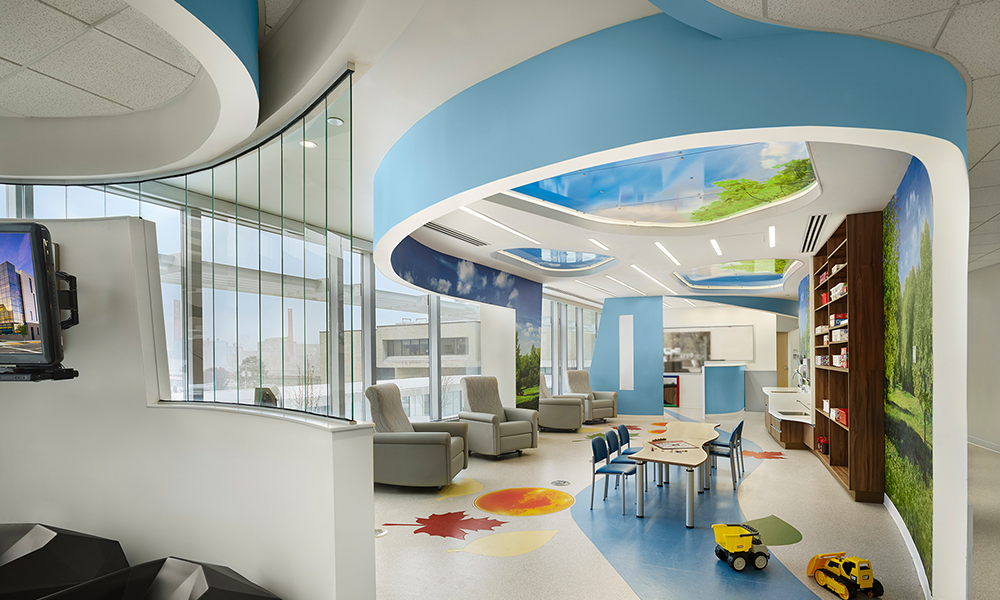 What would you consider a hallmark achievement, standout project, or high point of your career?
Andrew: There are lots of high points for me.
I am proud that in 1985 I designed the entrance gates, paddock, and walking ring at Churchill Downs racetrack in Louisville, KY, where jockeys saddle and parade their racehorses every Kentucky Derby day. In 1994 I led our team to win an international design competition to be the design architects and engineers of the Singapore Turf Club – the biggest sports project, at the time, in EwingCole's history.
I am proud of all the beautiful new cancer centers and healthcare facilities we have designed that have brought hope and healing to patients. I also started our New York City office in 2012. It is exhilarating to see its growth and success due to its superbly talented people from all over the country and the world working together to create extraordinary new buildings.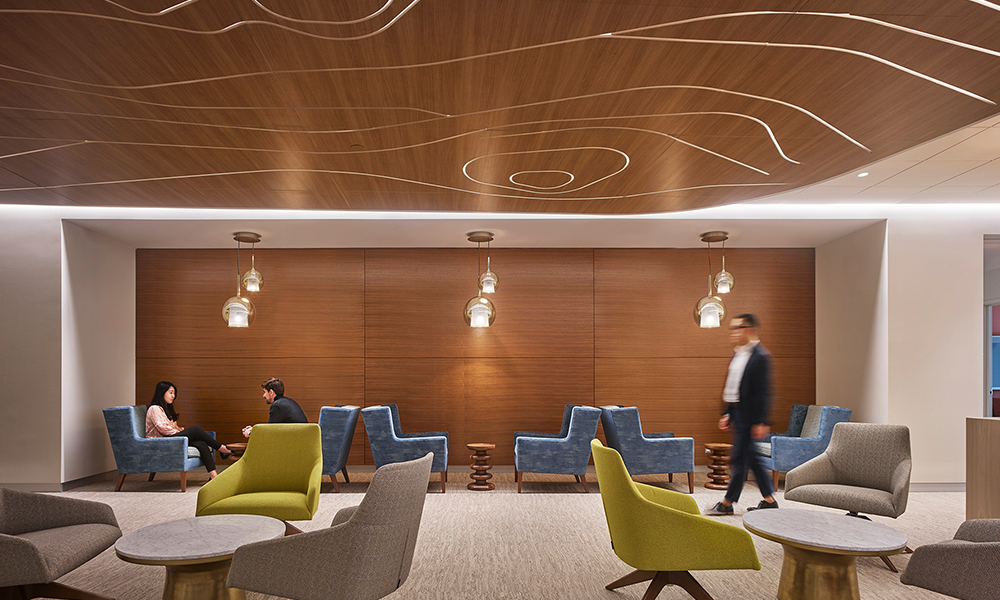 What is your design philosophy, and what shaped it?
Andrew: My design philosophy was shaped after I visited a newly built cancer center in 1998 and, with the client's permission, spent the day observing cancer patients undergoing radiation therapy and chemotherapy. I was horrified to see the indignities these sick people had to endure. I saw patients sitting in flimsy gowns, exposed to public view, shivering next to fully clothed strangers in a windowless waiting room. I entered a darkly lit linear accelerator vault whose walls were lined with grotesque face and body molds for all the patients – it felt like being in a catacomb. I saw chemotherapy patients, covered in blankets because they were cold, hooked up to IV bags, also exposed to public view, unable to rest because of loud televisions, flushing toilets, and conversations outside their open cubicles. When a nurse came by to ask a patient's birthday before administering chemo, everyone nearby learned how old she was. Patients accepted this awful experience because they had no choice, and the compassionate, hard-working nurses were inured to it.
This experience made me realize that good design in healthcare is not just about creating an aesthetically pleasing, functional solution. Good design is the orchestration of the entire care delivery process to create uplifting therapeutic experiences for patients. Nature and sunlight are essential ingredients in those experiences. The best healthcare design goes beyond that and enables caregivers to deliver peak performances, reduces the cost of care delivery, and demonstrably improves health outcomes. This is hard to pull off, but it can be accomplished through the integration of the front-line doctors and nurses in developing the design, using design research and computer simulation to point to optimal solutions, and the collaboration of a talented team of architects, interior designers and engineers who know the building type well. We have pulled that off many times; I am happy to say.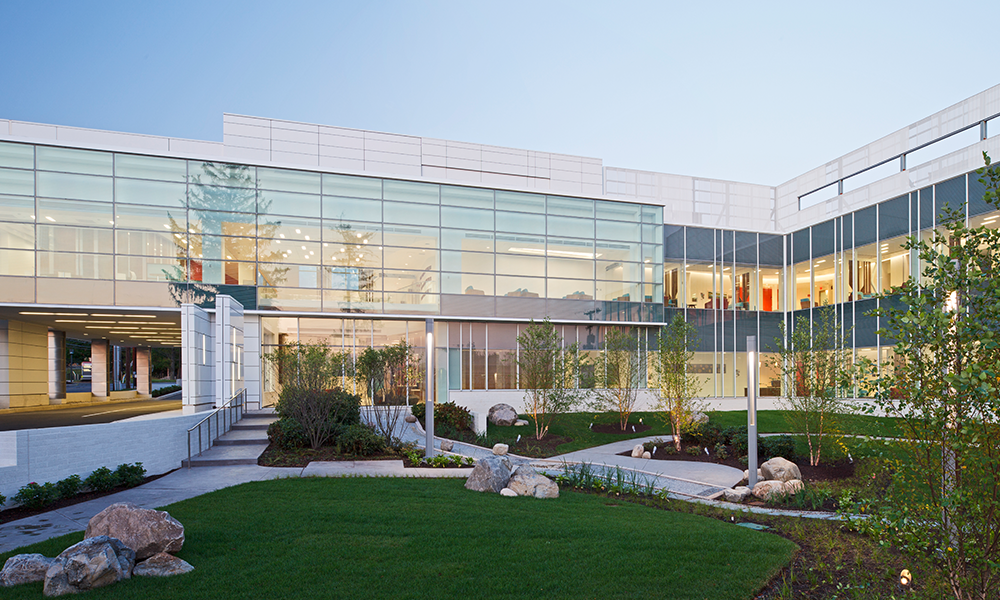 What would, or do, you say to young designers who want to have successful careers in the industry generally or with the firm in particular?
Andrew: Become an expert in design, documentation, and presentation technologies. Learn everything you can about construction and product technologies and building codes (that is a lifetime requirement because they always change). Do construction administration from start to finish for a project you designed or documented. Do superior work. Get registered. Then go in the direction of your personal strengths and interests.
What are your plans for (semi)retirement?
Andrew: Spend more time with my family. Travel. Draw and paint. Play tennis and bridge. Design houses. I have two on my drawing board right now.